While the team at Space for Arts is adding studios in various cities around the country every week – the most recent studio addition is in Sacramento, CA – we wanted to highlight 8 of our newest photo studios in NYC.
Historic Sunlit Studio in Williamsburg $1,850/day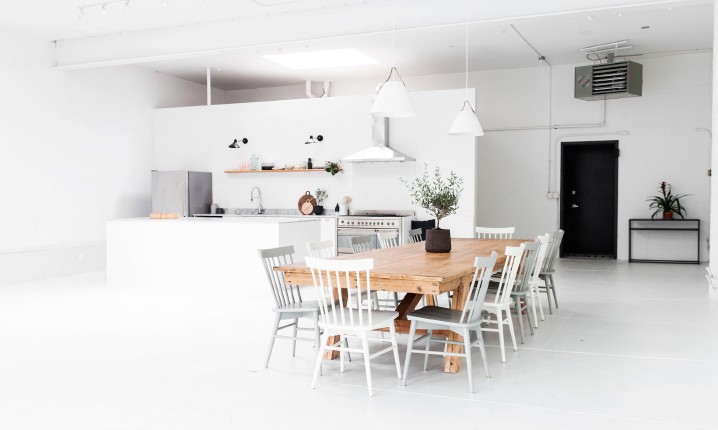 Featuring a well-equipped shooting kitchen that can also accommodate video production and specialized food and lifestyle content production. The studio also has a shooting bathroom with a claw foot tube and a lounge area that can also function as a lifestyle set. Recently, Space for Arts hosted photographer Travis Keyes and Jessica Hirsh of cheatdayeats in this studio for a passion project. Watch this space for some video of the shoot in the coming weeks.
Creative & Spacious Studio southern mid-town NYC $1,200/day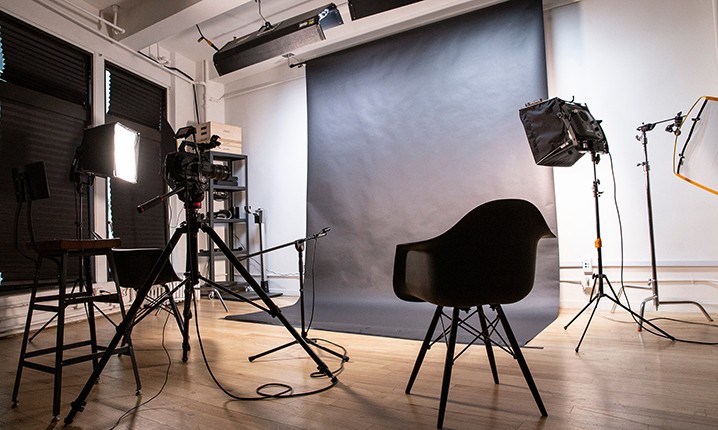 This modest sized studio was built specifically for multi-functional use. A flexible, pre-lit immersive maker-space to take some creative risks. Many in-house resources available to help ease the creative process.
Large Sun Drenched Renovated Industrial Space $4,400/day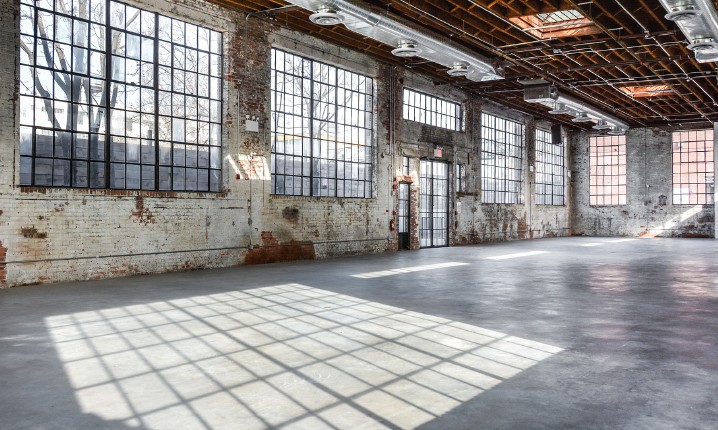 A fully renovated industrial space with 20 foot ceilings and 18,000 feet of usable space. Plus, an outdoor patio. Sun fills the main space. The SfA team used this space earlier this year to shoot Victoria Granof, the original food stylist, preparing an installation for an upcoming presentation. Watch for the SfA interview with Victoria and the behind the scenes video on this blog soon.
Williamsburg Cyc Studio with outdoor space $550/day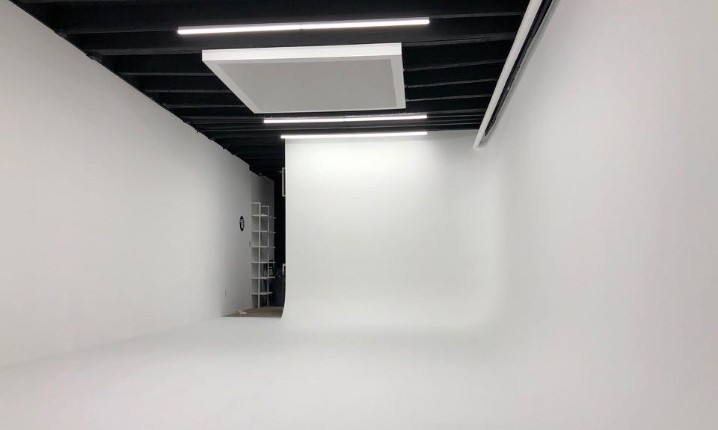 A gem of a small studio with direct street access and a large roll-up door. The studio has a cyc and a large skylight. A spacious backyard with a fire pit and benches makes for many photographic options.
Raw Sun Filled Industrial Loft $2,500/day
A large, 6,000 square feet, natural light studio space with in-house rental equipment. Available 7 days a week.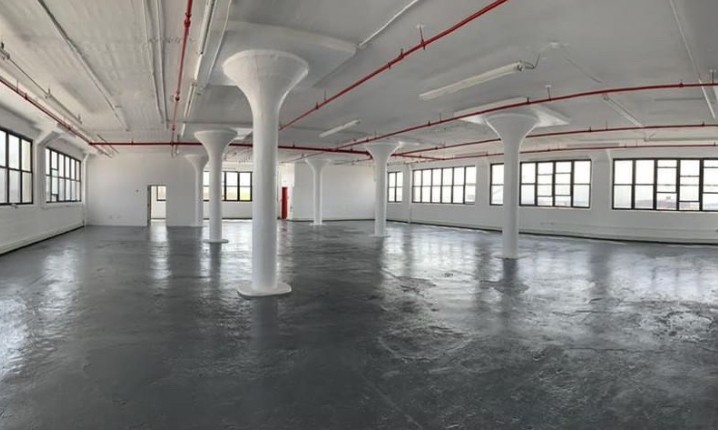 Sunny Union Square Loft with Chef's Kitchen $4,000/day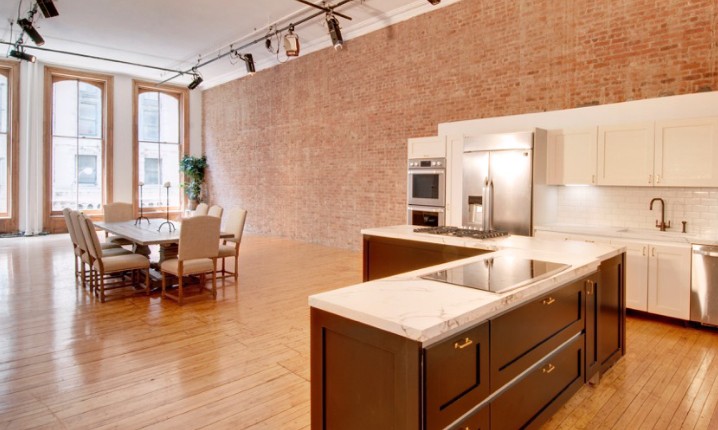 This convenient Union Square location is flooded with light, wood floors and exposed brick walls. This shooting kitchen is part of a larger studio complex that includes both a sound stage and a classic cyc studio.
Mid-town Manhattan, two blocks from Grand Central $2,500/day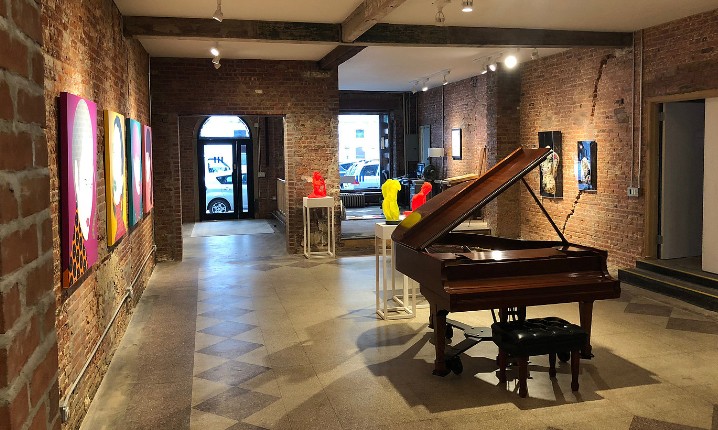 Multiple raw and restored spaces in a circa 1865 former stable and dairy. Finished gallery space with exposed brick walls as well as raw space that can be configured for specific requirements. Topped off with a full coffee bar.
Manhattan NoMad North Light Studio $1,800/day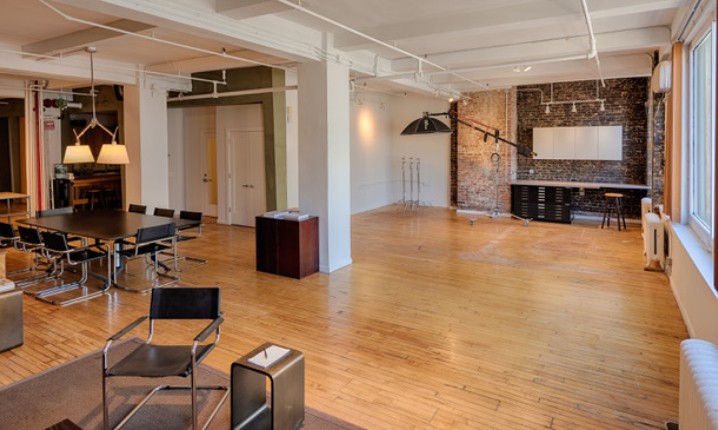 Beautiful Flatiron area loft with wood floors and exposed brick walls. Two distinct shooting spaces, perfect for simultaneous video/still shoots.
To discover more photo studios in NYC click here. To learn more about how Space for Arts works, click here.