Mathieu Young defines being an artist and an entrepreneur. As a photographer, he has shot for Amazon, AmEx, AT&T, Bose, Bank of America, Folgers, HBO, Marriott, Netflix, Petfinder, and Paramount Studios. He run a pop up music and dinner series in collaboration with the California State Parks Department called Kensington Presents. Additionally, he is the founder of Art of Freelance, an accelerator for creatives. Space for Arts was lucky to be able to speak with Mathieu about his experiences, owning a studio, and being strategic in the changing photography industry.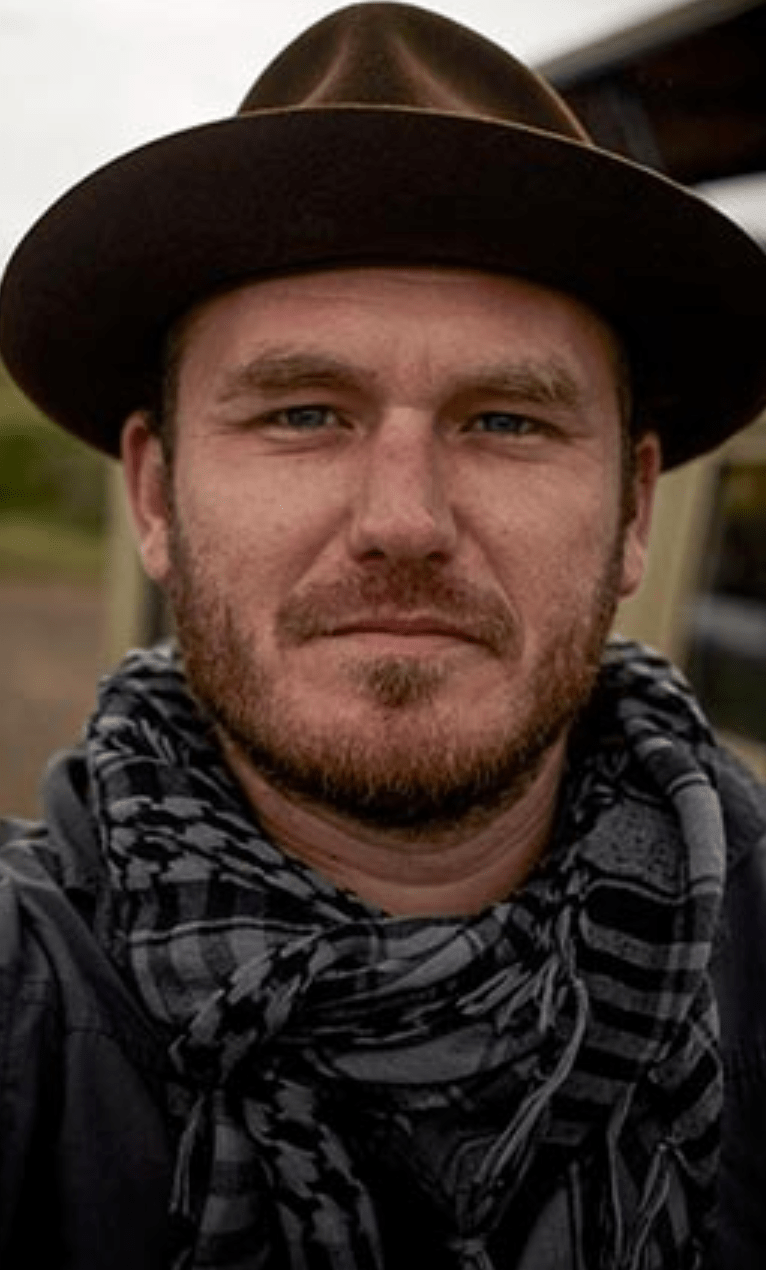 How did you land the American Express account?
A tiny bit before landing the account, I was mostly doing entertainment photography. I had been photo assisting people who did entertainment, so I just sort of followed and landed into it without consideration. It was a thing I knew. Then I made a conscious decision to pivot my style and focus on lifestyle photography. I wanted to get out of the studio, work with real people, include more natural light, and tell more stories. However, I didn't have a portfolio or any work to show, but I knew it was something I wanted.
I started doing test shoots to build up my portfolio and the work was good, but not great or super polished. I sent it to many people to get advice and see it (and me) pushed in different directions. Then, one test shoot I sent to an agency became one of the specific images included in the agencies' pitch to AmEx. They were using my test shoot as a representation of their vision for AmEx's brand and trying to set it as younger and fresher. Over the course of a year, the agency kept asking if they could get the image again – this time a little bigger, one time so they could put it up on the wall. This reminds me of the importance of always doing test shoots and trying to share your work. Photographers can get weird about sharing imagery – they'll include a watermark or stamp. I was just confident that if I shared the image with the agency and was helpful, when the timing came, they would be helpful to me and would let me bid on the project.
The agency eventually won the account and when the first photoshoot came through, they let me put my hat in the ring since my one image had been instrumental to the initial campaign. With plenty more hard work, I won the bid and landed the work with AmEx. Funny enough, AmEx bought the image, so the test shoot ended up on the sides of buildings. It's still up in the LAX international terminal! It became an iconic image for their brand. It was a cool experience to see the direct line from building my portfolio to marketing to winning a campaign to seeing the original out there in the world.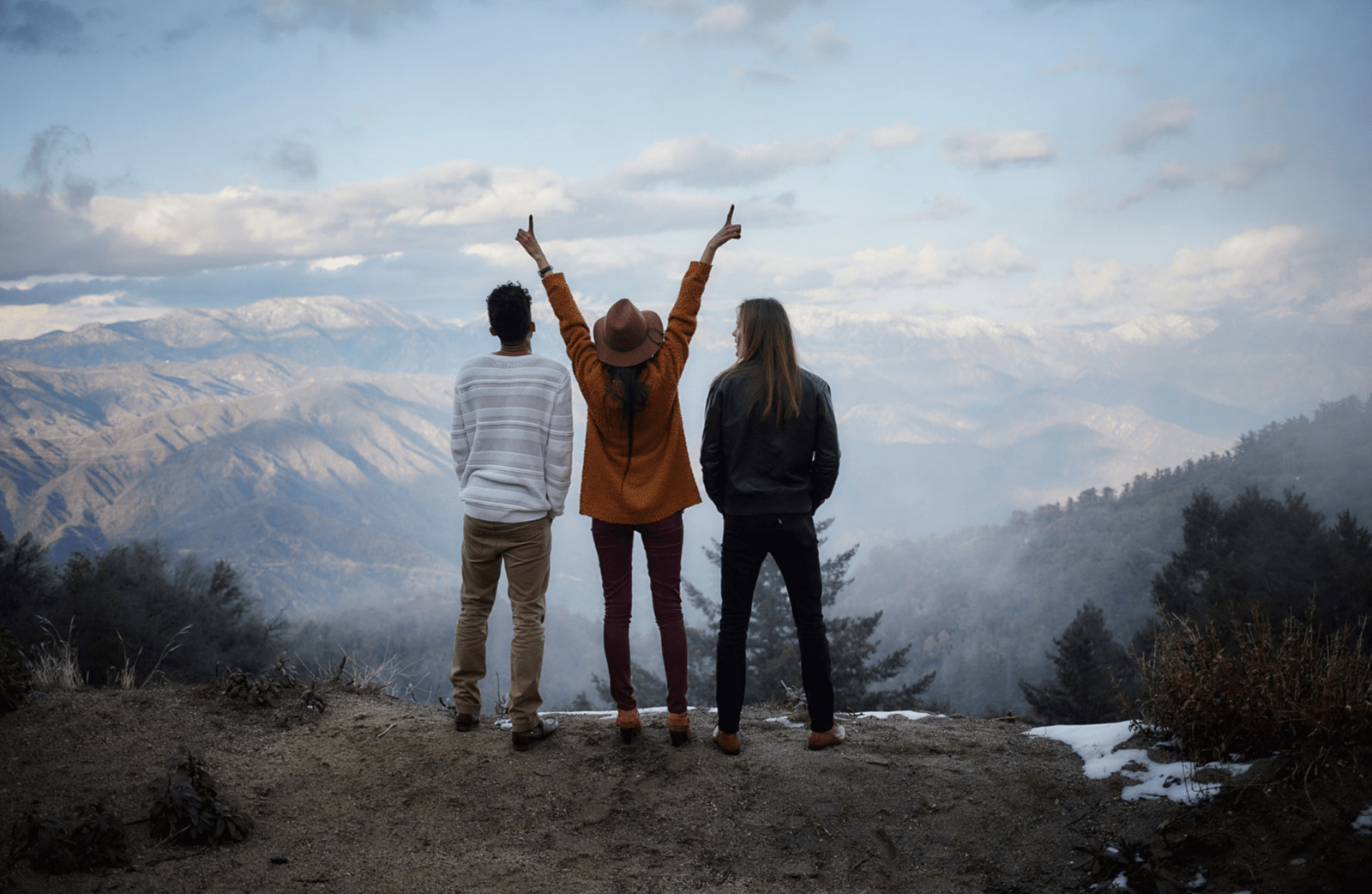 That's pretty incredible, especially considering it is still up in LAX. Does that make you fill up with pride or maybe even feel a little smug?
I know, I saw it there last week! I try not to be smug, but it is hard not to be excited when you see your work in the wild. It's pretty cool to see your image make it onto a billboard or building or magazine. Even when you see it just scrolling on your phone, it is so neat to see your work in the world. But this image does give me a particular sense of pride considering the process of what it took to get it there. I've had other test shoots win me work, but this is the only time a specific image has become so iconic to the campaign. It's a reminder to keep shooting.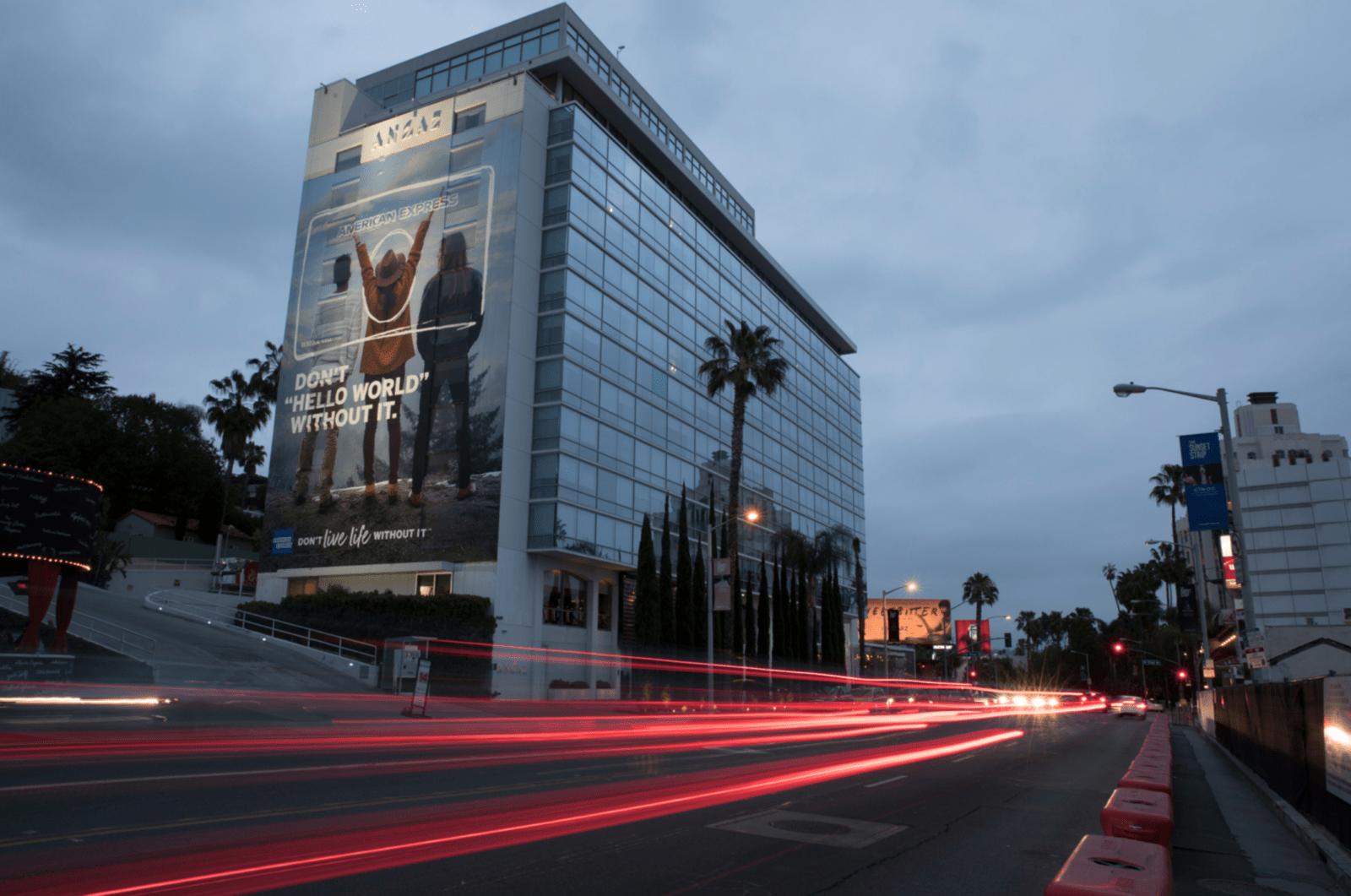 Considering your own big break and the reminder to keep shooting, what other skills or strategies are necessary to push your career forward?
The strategy is simple, but the implementation is hard. The strategy isn't complicated. Set a vision for what kind of career you want, what kind of clients you want to work with, what kind of photos you want to take, and what kind of people you want to collaborate with.  Understand where you're trying to get to and then plot a course from here to there. Then it's one foot in front of the other. Know what kind of work you want to make, make it, and then market it to the people who can hire you to make it again. But it's hard to do.
You need resources, time, and space even to set a clear vision. Everyone is running so fast and bombarded by so much stuff we should be doing. We don't decide where we're trying to get to – we're just running in some direction. So really set time and space to figure out your vision. Then find the time, resources, and energy to create new work and have a confidence or fearlessness or maybe just blind ignorance to market your work to the world. Marketing is hard work! In general, you don't hear photographers say "oh I love the marketing piece." Photographers did not get started to market and to send tons of emails asking people to look at their work. But it's necessary and a big piece of the business. There's no sense making work in a vacuum, especially in 2019 when it's so noisy. You need to cut through the noise and get work in front of the right people.
It's interesting to me that you are not the only one in the photography industry who has spoken about cutting through the noise of the modern times. So, how do you do it?
For me, the more specific you can be, the better off you are. "You want to be meaningfully specific as opposed to a wandering generality" is a great Zig Zigler quote. It's true in many fields, but really for photography where it is so noisy, the more specific you are, the louder you can have a singular voice, and the more likely people will come to you for that. The instinct is that people have to be all things for all people. Now I am confident that if you told me to go take any type of picture, I could figure it out. But we are both better served when I can focus on the pictures that I am good at taking. We are all better off right now being more niche and specific and known for one or two things, especially if you're trying to have a national profile.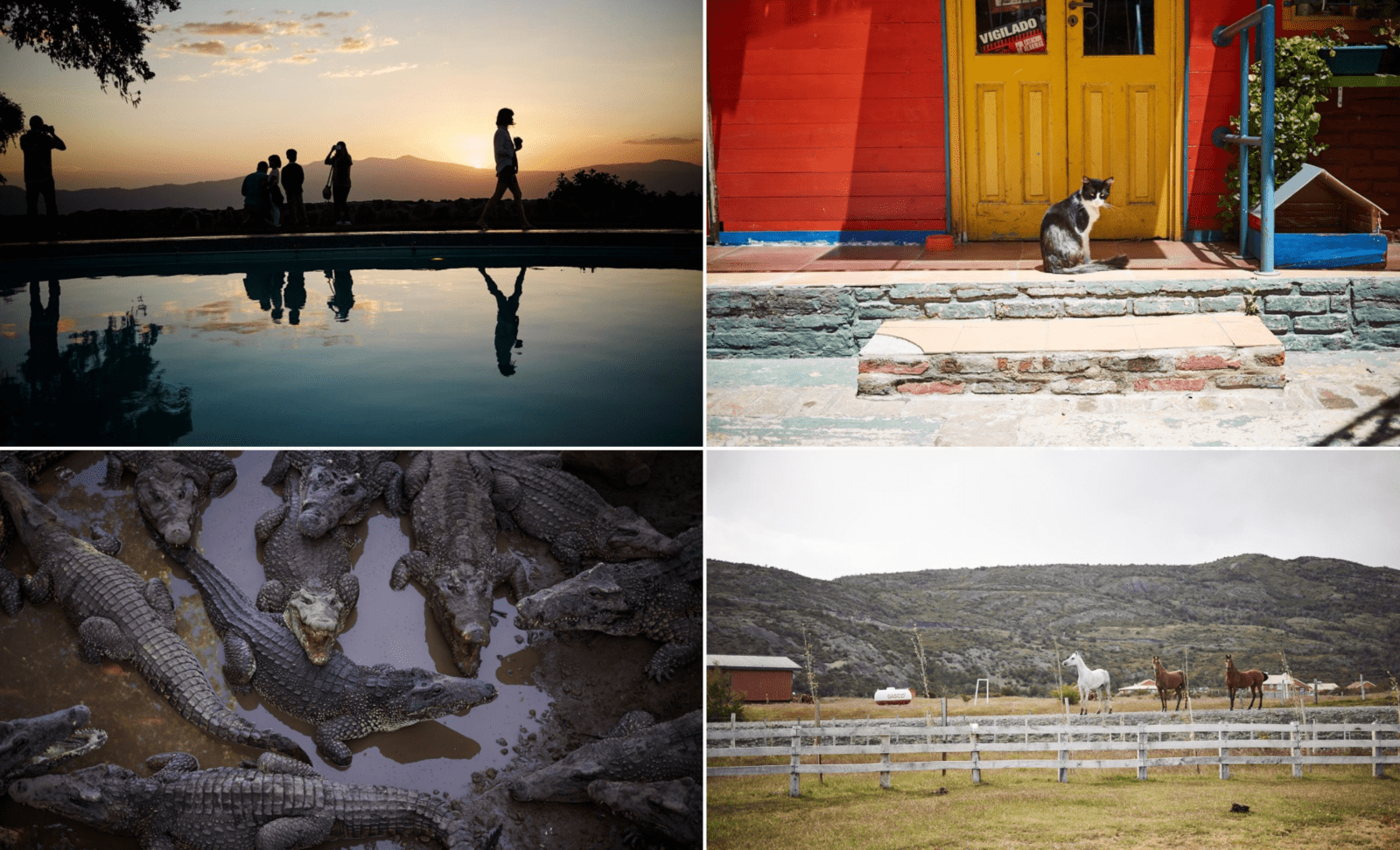 Why is the photography industry still relevant?
For this answer, I think I need to separate the photography industry from photography. I don't want to claim to be an industry expert. There are so many areas we could be talking about – advertising, social media, editorial, fine art, etc. The industry is wide ranging. But, I can speak to photography and why still images specifically are still relevant. I have had my career through a range of waves. I was a photo assistant during the era of film. I started coming up in my career when digital was happening and saw people not willing to transition and they got fazed out. I was shooting when the recession hit, when the iPhone came out, when everyone suddenly had a camera on them at all times, when Instagram was launched. Throughout the last decade, there have been waves and both I and photography have learned to ride them.
When the DSLR started shooting video, there was a lot of talk that photographers would need to learn video skills now because photography was becoming irrelevant. Videos were being pushed over still images, yet here we are and photography is as relevant as ever before – if not more. In a time when it is noisier, a single iconic image can really cut through the noise. An iconic image will make you stop and appreciate it and draw your attention. And that has more value than ever before as we become more content consumers through our phones and streaming accounts. We need iconic images to draw you into deeper stories that people are telling. A still image is still the best avenue to grab people's attention – to stop them in their tracks. At least, until "Alexa" takes over and we're a voice-dominated society.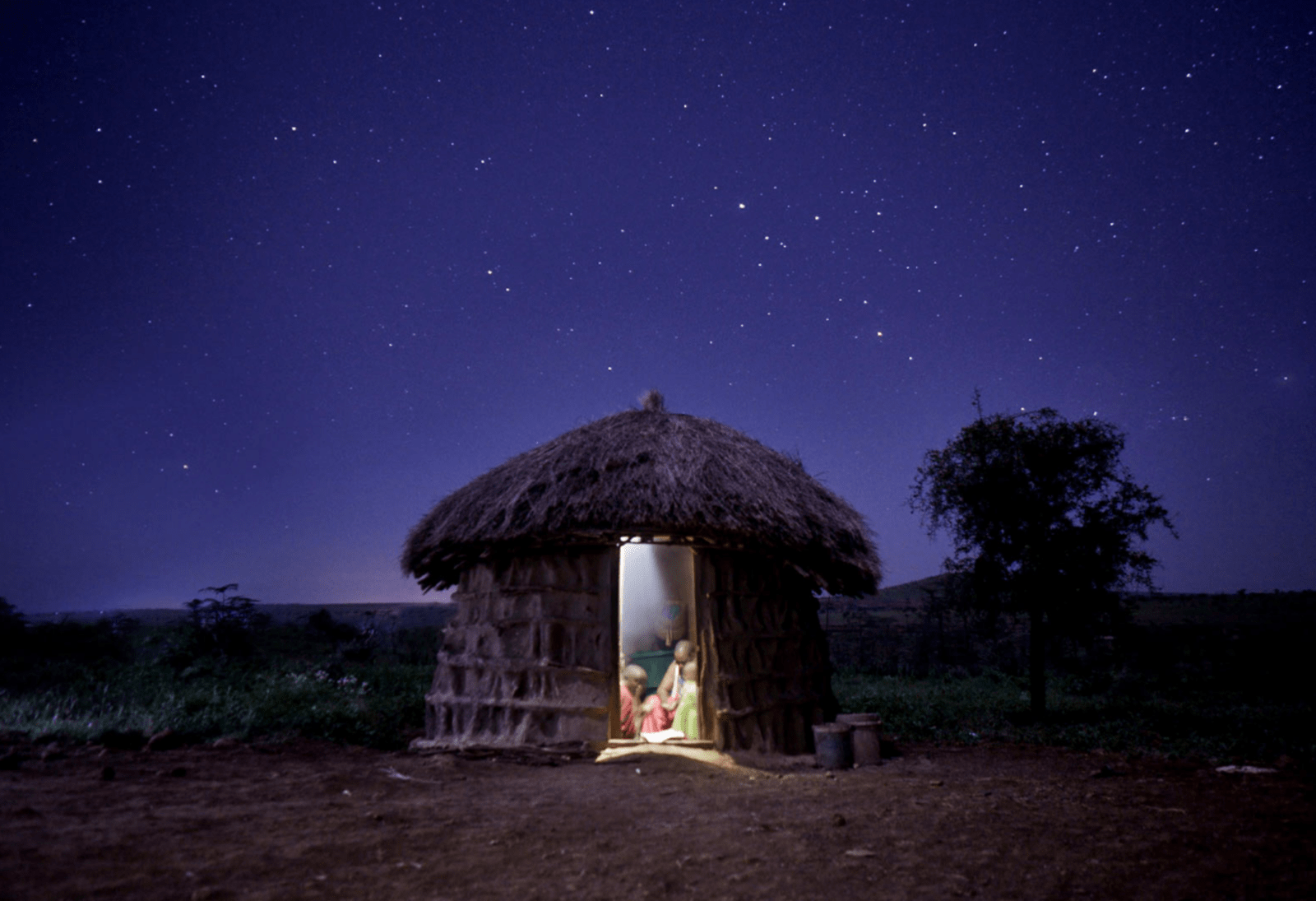 What led you to start the Hot Shot Muffler studio?
It has been a dream of mine. I can remember since college I dreamt of having a creative space that was flexible, could host events and shoots, and be a spot for creative collaboration. Then, very specifically as I was setting a five year vision, it became more concrete to find or create this space. I was working out of my house, out of coworking spaces, out of a one-bedroom with a small team. So, I was excited to spread out and stretch, both figuratively and literally. Fast forward and it has all come together quite organically. We've built this very cool space in a neighborhood that I love. When not on set, I get to work and collaborate with a team I adore and create a space that people love going to.
What is it like managing a studio?
The key to a lot of things is to have a great team. I have a great studio manager who I called my studio manager long before I actually had a studio. Sometimes the little details can be annoying – like how to reset the office space after an event. But one of the joys of having this space is that I was able to build a lot of the furniture and lamps, which has been a great release and creative outlet.
This is maybe controversial. I feel weird saying it, get a bit of that imposter syndrome. But, for a while, as a professional, I lost some of the joy and love of just taking pictures for fun. I started thinking about work and business and paying bills. I needed creative outlets besides photography and that came along with building things for the studio. With that release, I was able to focus on my career. There have been some shifts since – I shoot for fun a lot now, but it definitely released some of the pressure of always having to be inspired and use photography as my outlet.
What would make your life as a photographer easier and smoother?
The producers I work with often get frustrated by the lack of transparency that can happen and the systems studios have in place when it comes to holds and challenging them. Even knowing all the amenities at a studio isn't easy. I have a shoot coming up and they booked me at a studio but also want me to find stuff around the studio property to use, like a cool wall or maybe the parking lot. But the studio website has no information about that. So now, I am sitting on google maps and zooming in with their satellite feature to check it out and trying to guess spaces and sizes. It's like trying to read a foreign language. You kind of cross your fingers that the studio has the resources you're looking for. With Space for Arts, it is all laid out much better. There are more photos, more information and a list of all the amenities. To me, that's a real value because you don't have to do as much guess work.