With over 12 years of experience in the fashion, advertising, and film industry, Sophy Holland is a photographer and director who captures the humanity in all of her projects. Alongside her photography for many globally recognized brands, she made her directorial debut with  'Brace', the short educational film supporting gay & trans youth against gang violence in London. Holland continued to direct a mixture of advertising and humanitarian oriented film projects, including:  'Illustrated Man' and 'Unravelling the Pink Ribbon' which explore the history of tattoo culture and the history of the BCRF and BCA fight against breast cancer, respectively.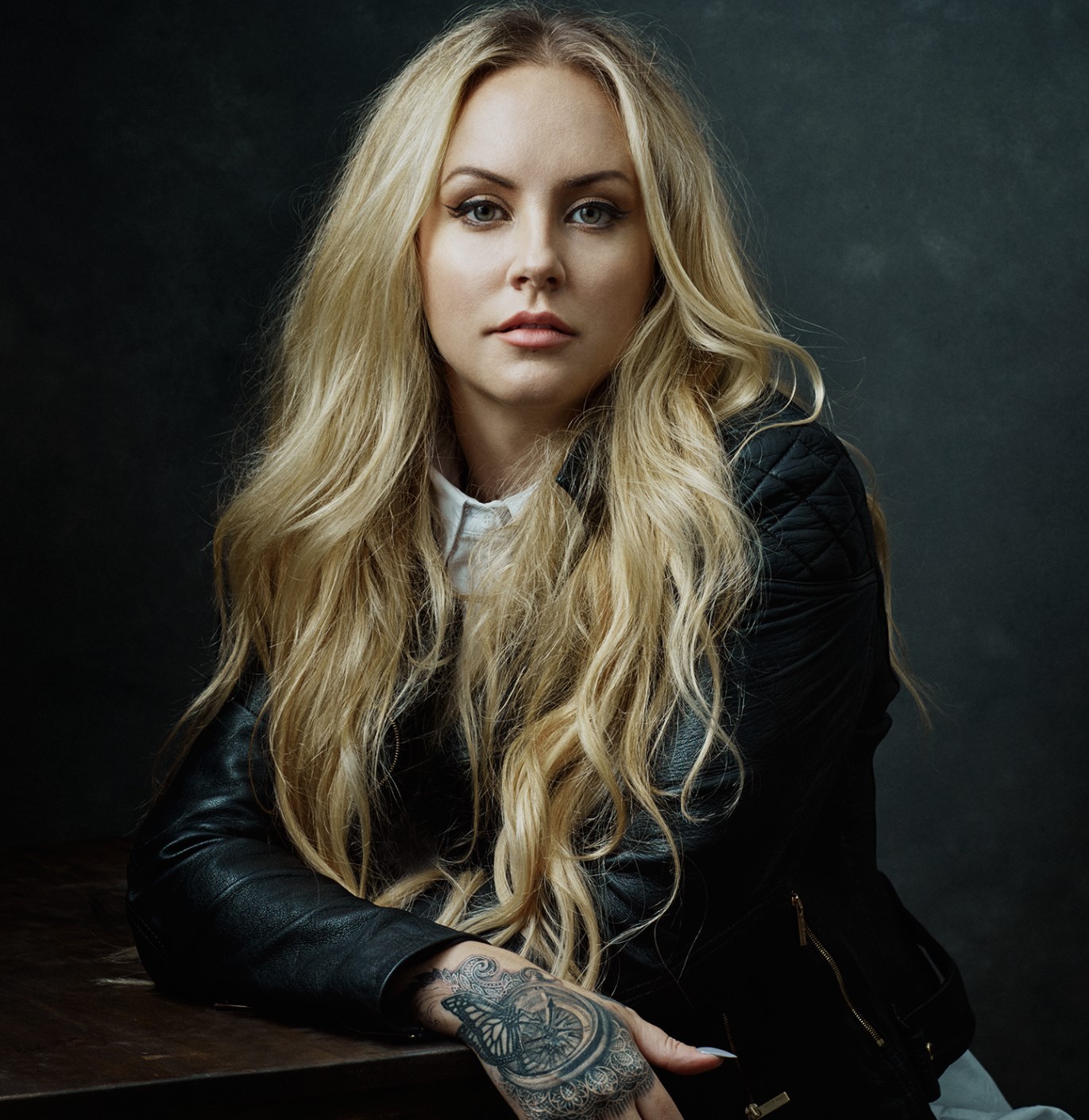 You're well known for these personal passion projects that connect the power of photography and film with humanitarian issues. What inspires you in these instances?
For me, it's not even about inspiration per se. When you're a natural humanitarian or empathetic, then these projects find you. As an outspoken feminist artist, I believe that if you can shoot women in a humanistic way, rather than objectively, then that work travels farther – it connects with people. Then when campaigns are looking to celebrate and empower women, they look for artists whose work has that sensitivity to it. It's something elemental to my artwork and innate in me, so these projects have always felt like a natural fit.
Furthermore, I am always inspired by the people I am shooting. If I'm not inspired by the project, then I don't take the job. I have been very lucky in the projects I've been able to shoot as well as in the wonderful associations I collaborate with, who are celebrating women who are warriors or people in general. Working with causes such as LGBT+ acceptance and Breast Cancer awareness have been very dear to me.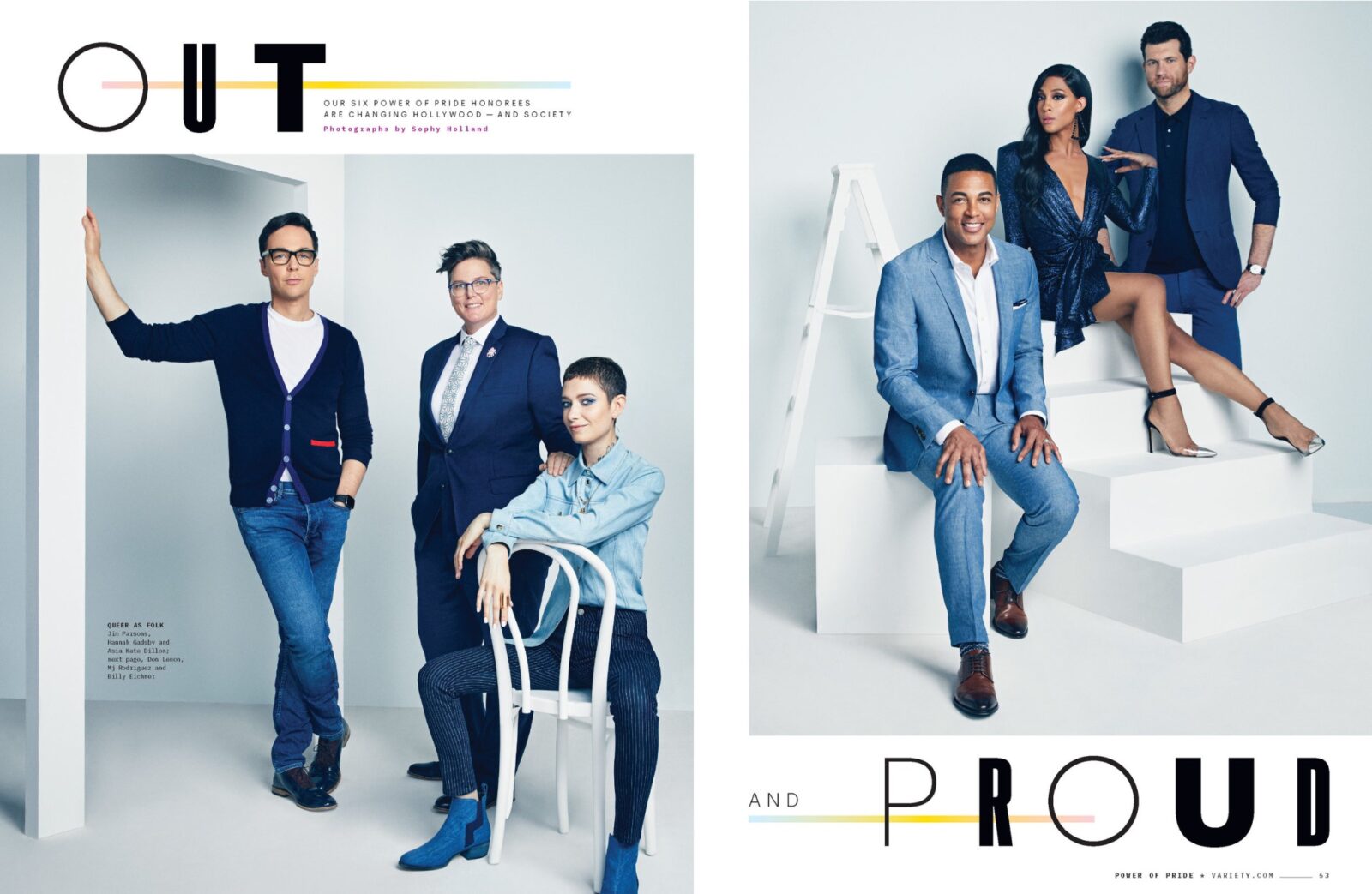 What is your mission as a photographer?
I'm not sure that I have one particular mission. My ethos is to shoot people and show their personality, whether it is a celebrity, the housewife next door, or a burn victim. It's important to connect with the people gracing your camera lens and to tell their story, showing the honest truth of it. My main objective is to show their most beautiful life and side – I want people to walk away from a shoot feeling empowered and confident. I want the shoot to be for them more than for me. My mission is to help other people.
How do you capture their most beautiful selves?
Every shoot is different, and every person must be treated differently. Everyone comes with their own suitcases of baggage and insecurities. There's how they perceive themselves, how they want to be perceived, and how they want the mission of the project to come across. Especially in the age of social media and selfies, everyone sees themselves differently from what I am capturing. So I try to have a dialogue before the camera comes out. I want them to trust me, so I emphasize face time and eye contact. I want them to know that I am there to make them look their best. No one is trying to trick them, place them in a bad angle, or play a prank on them. I often talk them through the process. A lot of people, even the big-name celebrities, have insecurities about their flaws and how they look. I try to take them on a journey and almost divert their attention to get through the wall as quickly as possible and capture the honest beautiful moments.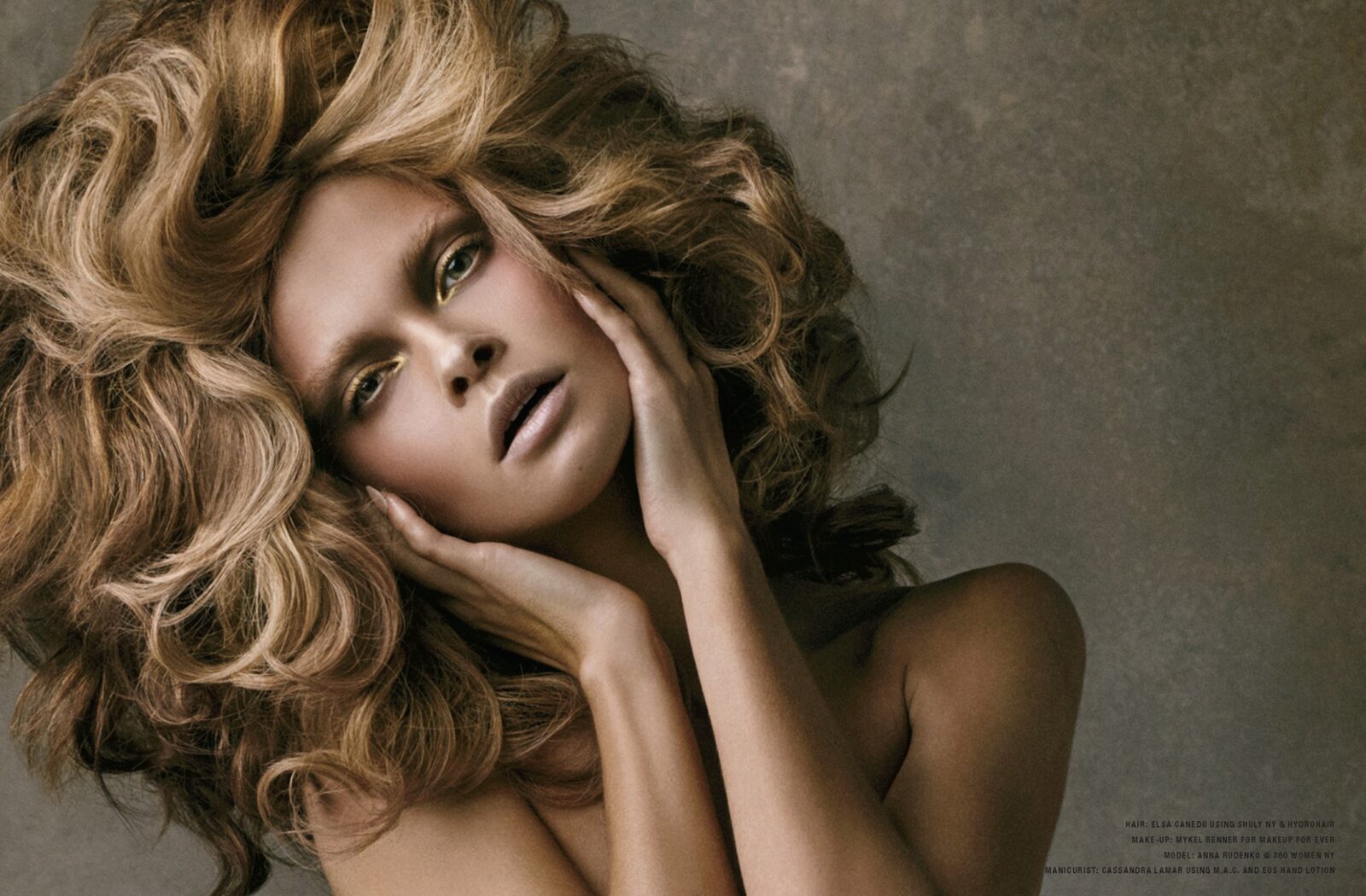 What has been a career highlight for you?
So many – I'm very blessed to have shot some really moving moments. The Breast Cancer INKED shoot is up there for sure. We brought in 12 women, who had never met each other, from across North America. Some of them had never been to New York before, some had never had their photo taken professionally before, and some never were out in public. They came with a lot of pain, but to bring them all together was truly beautiful and inspiring. Not only did we get a beautiful photo of the group, but we were able to give each woman a portrait that she was proud of. Telling their story was huge and I was deeply humbled by it and the strength in that room. Knowing I was able to help empower some of them touches me every day.
There really are so many highlights, though. Working with WWE wrestlers on the road was a lot of fun. I shot the cover for Variety's first pride issue, so I worked with a lot of huge names in Hollywood who have been at the vanguard of LGBT expression.  All the film projects I've been involved in have similarly moved me. Illustrated Man was a big passion project that now will be airing on TV in September. 'Brace' is my first motion project, an LGBT film that I am extremely proud of as well. Even commercials and music videos feel like my passion and brainchildren. Every project I am involved in I love, it's like picking your favorite child.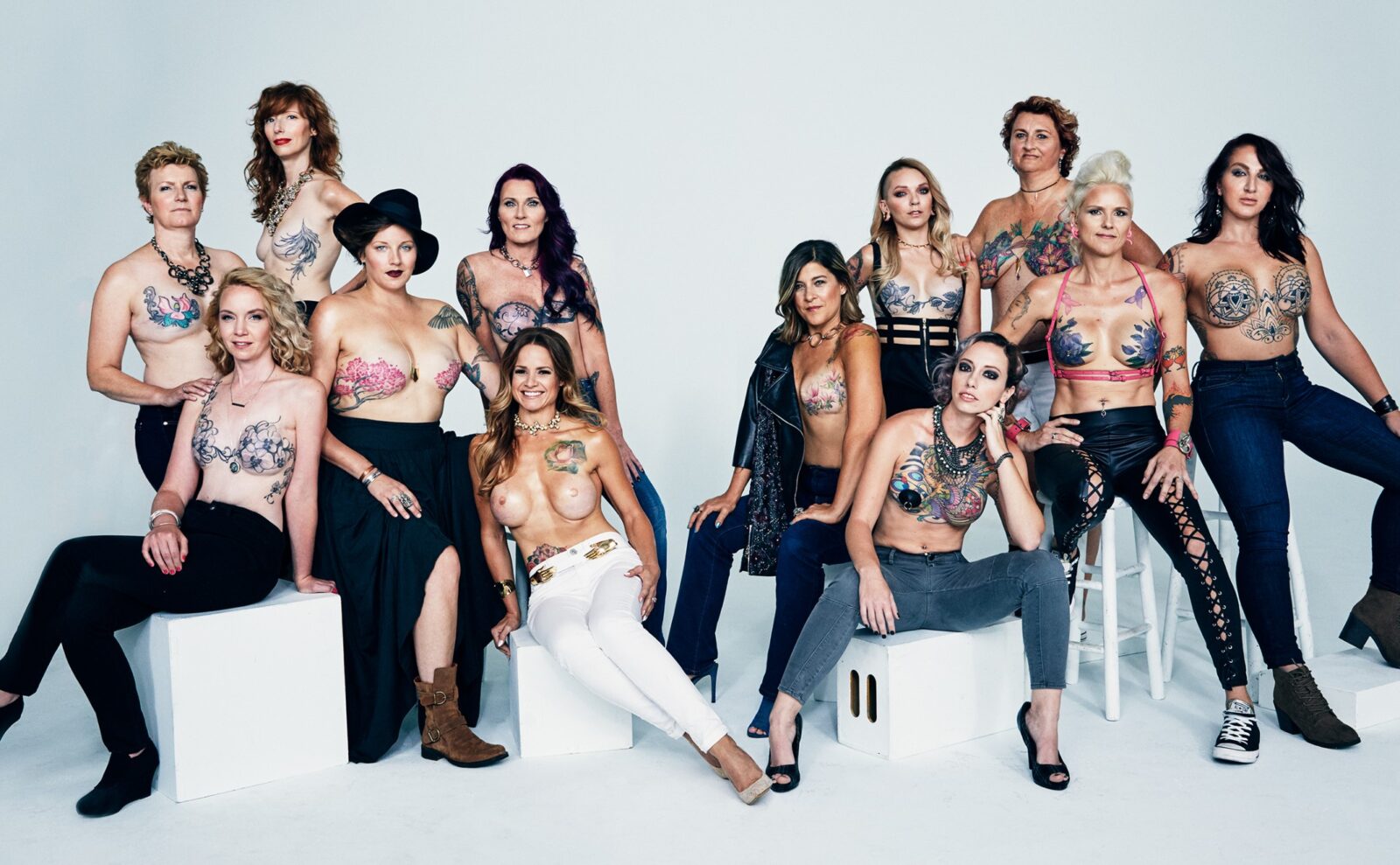 What are some of your challenges as a photographer?
Every job is a challenge. It can range from difficulties with scheduling, to talent coming it with a mood, whether problems, or just having a shot in your head that doesn't pan out. However, I truly believe that there is always a shot to be found. It doesn't matter the circumstances or conditions, I don't believe in bad shoots. There is always an amazing photograph to be found.
So, how do you find the shot?
It's a problem-solving thing. You need to assess the issue, take a second, keep calm and stay in control. The crew and client are looking to you to guide them and say how you're going to proceed. You need to figure it all out. Maybe it's changing the lighting or moving to a new location. Maybe it's a different angle. Or maybe it's sending the talent away for some food and a quick nap. They could be in a funk or just not feeling it and need a chat and a walk around the lot. Then, you come back and you try something else.
Maybe try and make the client laugh. If they are insecure or their guard is up, I act as goofy as I can be. Or I ask them about their interests, their kids, or what book they're reading. And you keep on trying to get the shot. It's your job to figure out how to find it, and honestly it could be a million different things. So, don't freak out, reevaluate the situation and solve the problem.
Commercial photography is problem-solving. It's not just creating an image or capturing a fluke. You are orchestrating a production. You need to be able to collaborate with a bunch of people, including how to articulate your vision to clients, crew, and talent and get them on your side. Photographers are looking for the Holy Grail tip to make it, but there's no such thing. It doesn't matter what camera I use. There's no formula to finding the shot. The technicality of photography is maybe 20% if I'm being generous.
It's about the orchestration of the production. It's having an idea and being able to see it through. It's being able to express yourself and connect with the talent to make the photo happen. If you can't express yourself then it isn't going to work – you won't sell the idea or get the shot or convince the people you need to be on your side. I started my career shooting with no light and a film camera and I made it work. I don't believe in expensive gear making the photograph for you.
Act more human. We are all humans trying to connect with each other.
Why is the industry/medium still relevant?
Photography in general is in a weird transition. With social media, everyone has an iPhone and is a photographer. But I think we are on our way out; I've seen things shifting as people educate themselves on the difference between a picture and a photograph. There's a process to what a photographer does, and how they train, and what it means to be a commercial photographer. We're obsessed with imagery – as Instagram attests everyday – so we always need new photographs. But we really have to start respecting the process and the people who are professionals.
It's a difficult industry with the market being flooded. I don't think many people realize how out of control and how much content we want instantly. We want more for less and faster. But it's like that old saying, you only get two out of three, so do you want it fast, cheap, or great? You can't have all three, so pick the two that matter most. I hope thing change and slowdown to put focus back on honoring the art.
What makes a great studio to you?
Equipment. Light. What they have in house versus what I would have to bring. Facilities for talent, such as a make-up area, especially if I'm shooting and actor or model. There's a bunch of questions and angles I consider. Is it north facing? Do we get daylight? How many flights of stairs are there? How many things can I hang?
I also think it's important for there to be studios with a variety of costs to meet the different budgets people have.