With an intention to reveal the epic, Miranda Penn Turin has captured the heroic, the beautiful, and the humanity in her photographs regardless of where she is in the world. A specialist in portraits, fashion, and beauty, her clients include Coty, Max Factor, Sony, Universal, Bloomingdales, Fox, Warner Bros. Records, Converse, Conde Nast, the Four Seasons, Chase, MTV and many others. Her images of the Dalai Lama and Archbishop Desmond Tutu provide the cover art for the New York Times top ten bestseller The Book of Joy. She currently works with Voices 4 Freedom, a humanitarian organization combating human trafficking. She will be sharing her stories and insights in the upcoming "An Evening with Miranda Penn Turin."
This is the first article in a two-part series with Miranda Penn Turin, focusing on her insights to the industry.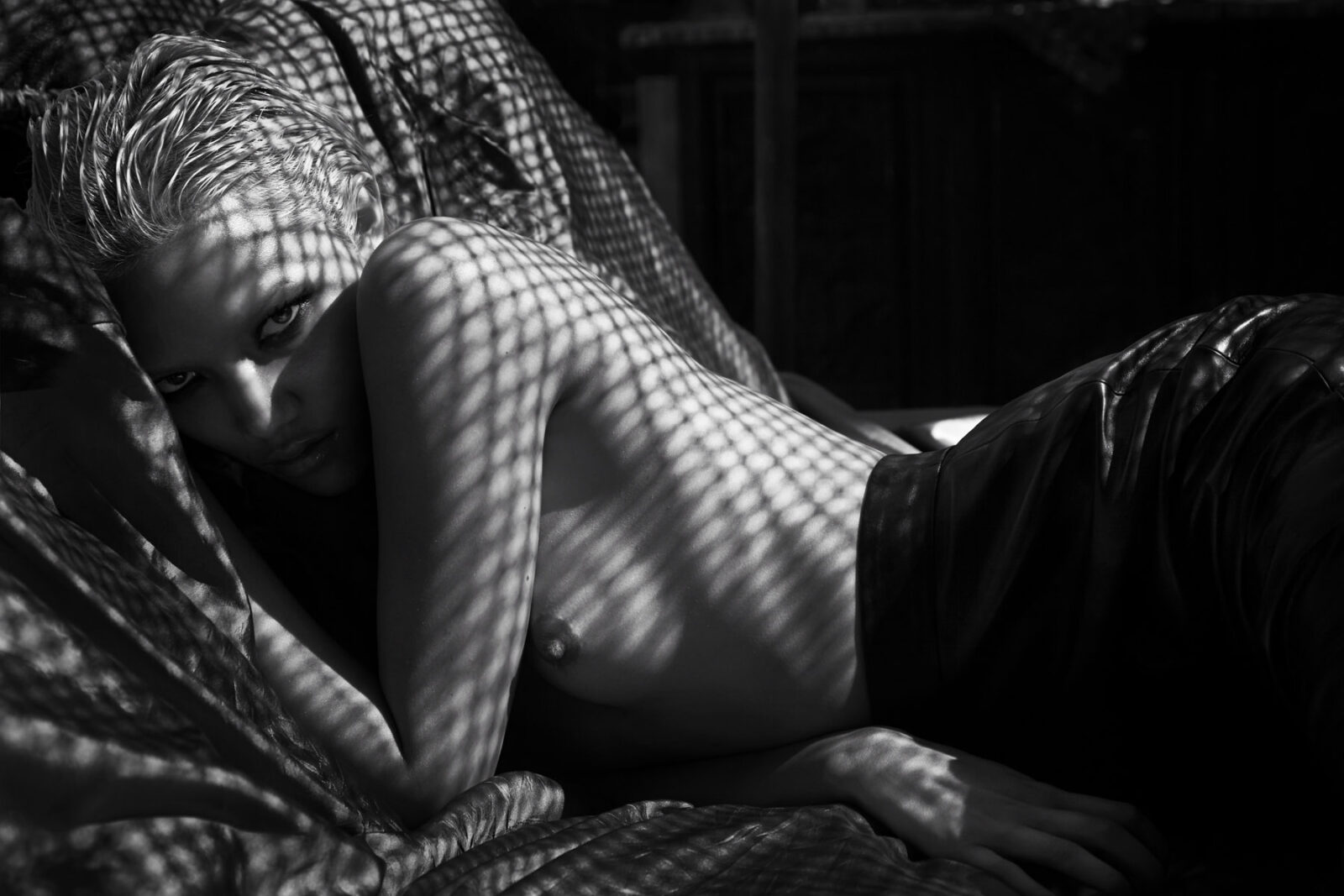 What are the biggest challenges to the photo industry currently?
As I see it, social media is the biggest challenge. Everything has changed. Instagram showed up in 2010 and started to completely change the value of images. Suddenly imagery started to cheapen. Instead of using social media to show their best work, people used it to show the most work. The quantity, the barrage of content that is constantly flowing on social media has lowered the creative bar and raised the competitive bar. There's a challenge right now for quality to be respected. This app that was supposed to be about imagery and beauty became aimed at showing people something that will get a lot of likes. It has completely skewed the industry. I can't believe it will continue this way. I would hope that people will get bored of bad pictures.
When digital became the norm commercially, for about a year and a half everything was ugly. People didn't know how to retouch, light or make it look like their work. Eventually everyone adjusted in their own way and incorporated their signature look to digital. I feel like we're on the brink of that adjustment with social media. Of course, people are still going to pay an inordinate amount of attention to celebrities, but people who are photographers and creatives are going to continue to strive for excellence. And that will create its own surge. A wave is coming back towards excellence.
I think people who care about quality are going to continue to be drawn to quality regardless of someone's follower count. What we are supposed to be doing is making something beautiful, not something that gets a lot of likes. That goal has cheapened the industry on every level and undercut the industry in ways that are destructive to our businesses. The race isn't worth the prize.
The best camera you have is the one in your hand. If you only have your phone, go nuts. Get the best thing you possibly can. But it's crucial as photographers that we know our craft, that we understand lighting and exposure, what all the buttons on our camera mean. We shouldn't abandon our craft for our phone. Maybe that's old-fashioned, but I feel strongly that it is every photographer's duty to know their craft.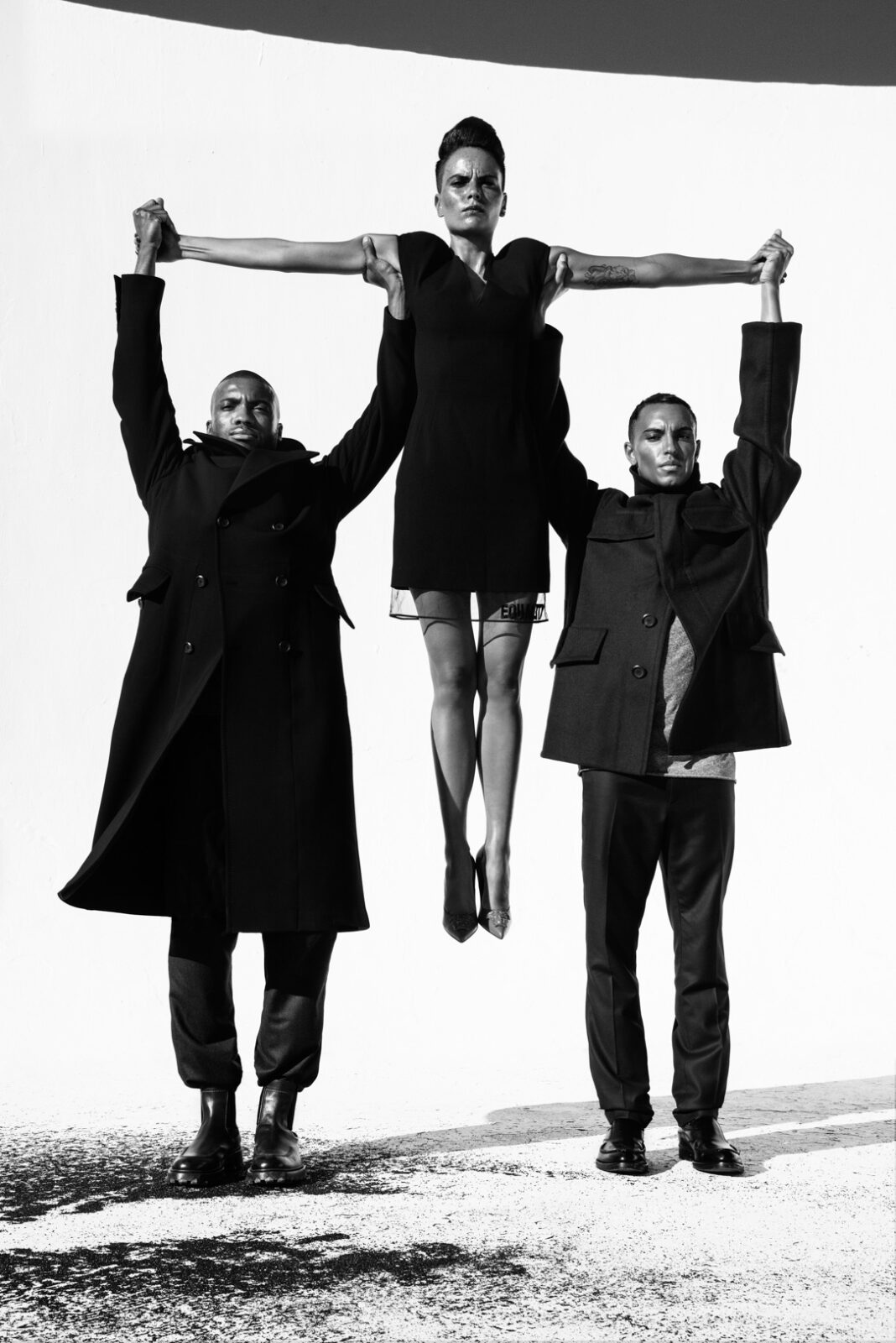 All that being said, how are you continuing striving for excellence?
Imogen Cunningham said her favorite photograph was "the one I am going to take tomorrow." That's the philosophy and attitude for every shoot. It's a contract you make with yourself, and it's a contract you make in joy. We love it. If we were doing it for the money, we'd be on Wall Street sitting behind a desk. I do this because I love it. You have to go into it with that same level of enthusiasm and excitement every time.
If it isn't about who you're going to be shooting, it's about who you're going to be working with. I do a lot of TV and I love shooting TV – there are great lighting problems to solve. I'm my own lighting director and I love the lighting problems that TV campaigns provide, plus the teams at the different networks are all amazing. The constant push for creation at the networks makes for a very unique crew across the board. I always go in with the intention that this will be the best TV campaign I shoot, but it often really boils down to the fun I have working with a great team.
I once had to do a TV campaign for a show called Painkiller Jane for Sy-Fy in a steel foundry in Canada in March – it was freezing! I was individually lighting each person, not one overall group light, and then capturing that in one frame – and I was still shooting on film. It was so much fun to be challenged by trying to get it in a single frame. I loved it – I still love that shoot.
I did a shoot with my friend Chris Williamson at USA in the rain for Law and Order: Criminal Intent and it was pouring. Jeff Goldblum and Vincent D'Onofrio were hysterical –  they wouldn't stop talking. I have so many shots of them with their mouths open as they're side talking to each other. I was lying in a puddle taking pictures of these people in Brooklyn in the roofless tobacco factory in the rain. I could shoot Jeff Goldblum every day.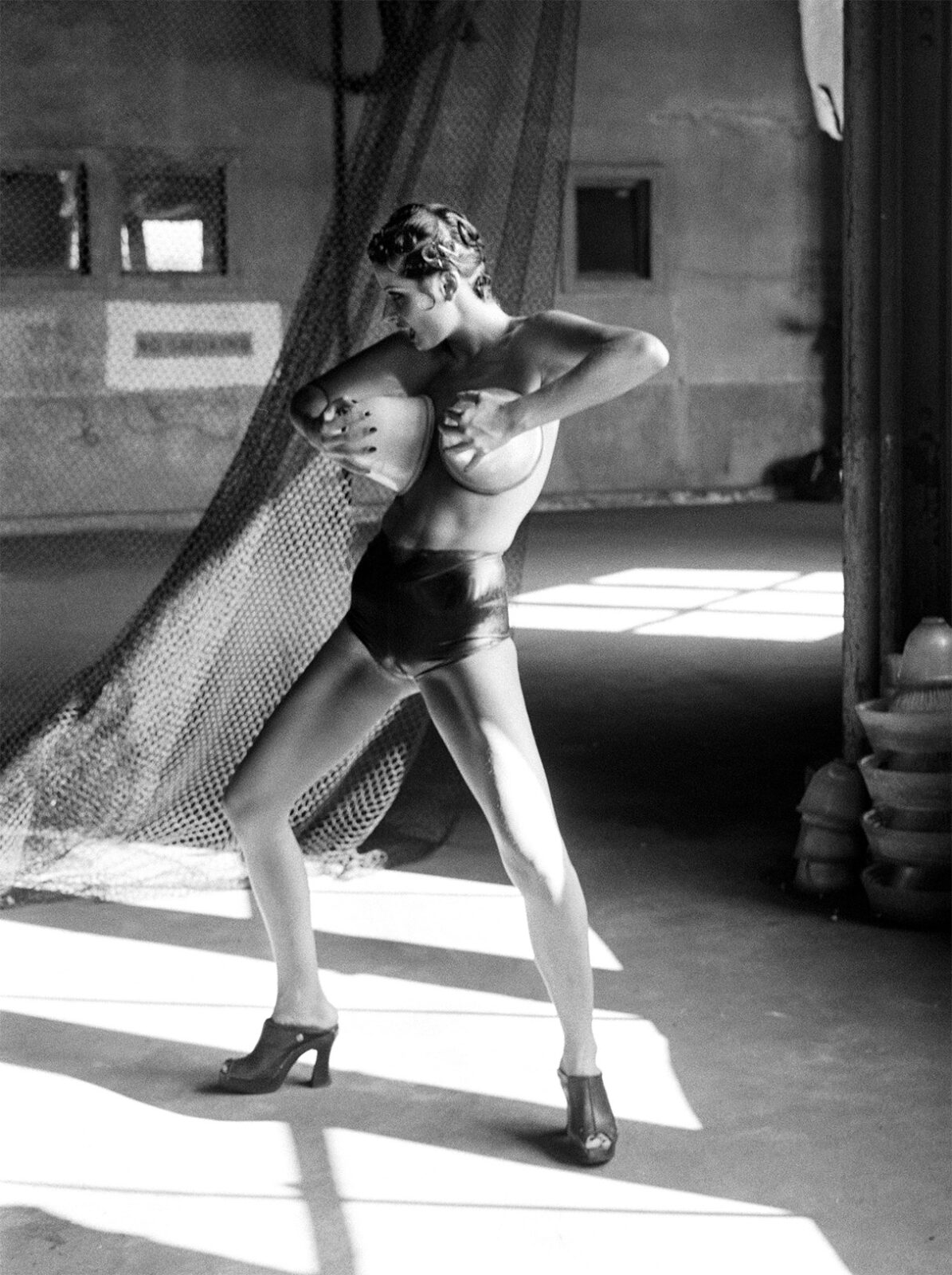 What is it like being a woman in the industry?
A woman in an industry that isn't waitressing or teaching is going to be in the minority. Currently 3% of all photography jobs are awarded to women – that needs to change. And the change needs to come from other women, especially women who are in a position to hire other women. There's a boys' club – why is there no girls' club? Where are the women supporting women?
This past December, for the first time in my life I was put in the running for a job specifically because I am female. It was a campaign for "I Can't Believe It's Not Butter" with Eva Longoria. They brought her five photographers to choose from and she asked, "Where are the women?" They said there weren't any suitable female photographers and she told them to try harder. So, they came back with five female photographers and she chose me. She was terrific to shoot.
There needs to be more of that if women are going to succeed in any industry. Women need to support other women. Let's not perpetuate the "I had to fight my way up and so do you" mentality. It should always be about talent first and foremost, but I make it a point to hire women whenever possible. Other women, especially women in positions of power, should be reaching down the ladder and raising other women up. Every time we support one another it becomes another brick in the structure of our girls' club.
There are groups like Women in Film which create these arenas for women to connect. There's the Wing where women can meet women and collaborate. It's important to organize in a positive environment and lift each other up. I think APA does a great job of supporting women and I love that. They try to even the playing field. But it boils down to communication and organizing.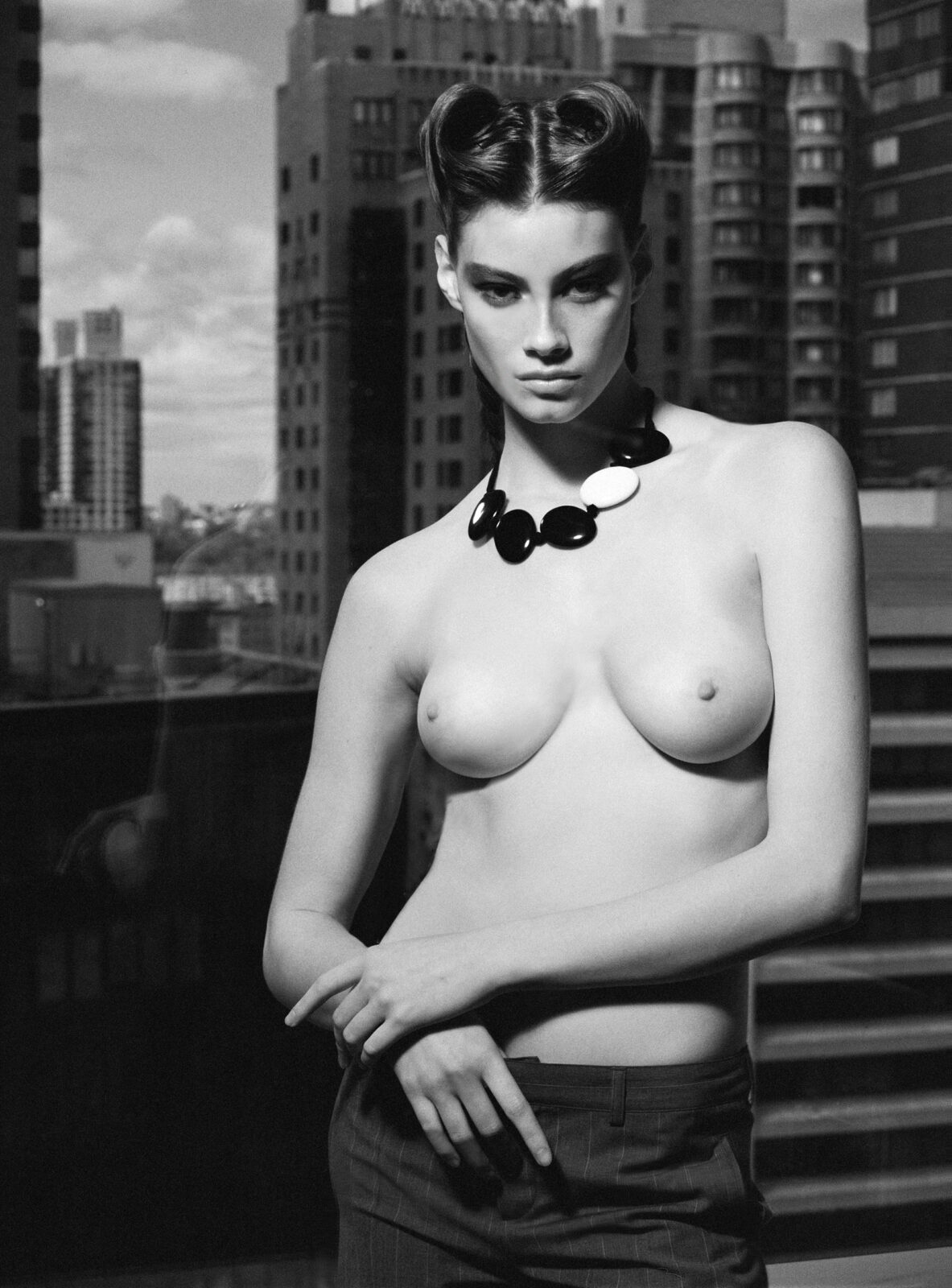 Space for Arts is the only studio listings site built specifically for the photography community. Studio owners can easily post their spaces and photo professionals can easily search by location, size, type and many other features. So, what is the ideal studio space?
I love studios with beautiful factory windows or little interesting quirky corners, livable elements that add visual interest. I shoot at this spot outside of LA, an outdoor cyc a lot of people shoot at. There are all these old junk cars and piles of tumbleweed and so much weird stuff. It's a bizarre location that provides so many opportunities. Any time a studio has some cool quirky extra element to it, that's a plus for sure.
I love studios with their own equipment so I don't have to schlep stuff back and forth. I'm a loyal customer to studios who have people behind them that will make things work, make the necessary happen, and act as facilitators. Or any studio with a roof. If you've got a great roof, I'll love the studio. It's wonderful to have indoor and outdoor options and to get a variety of light options. The more options you have, the better.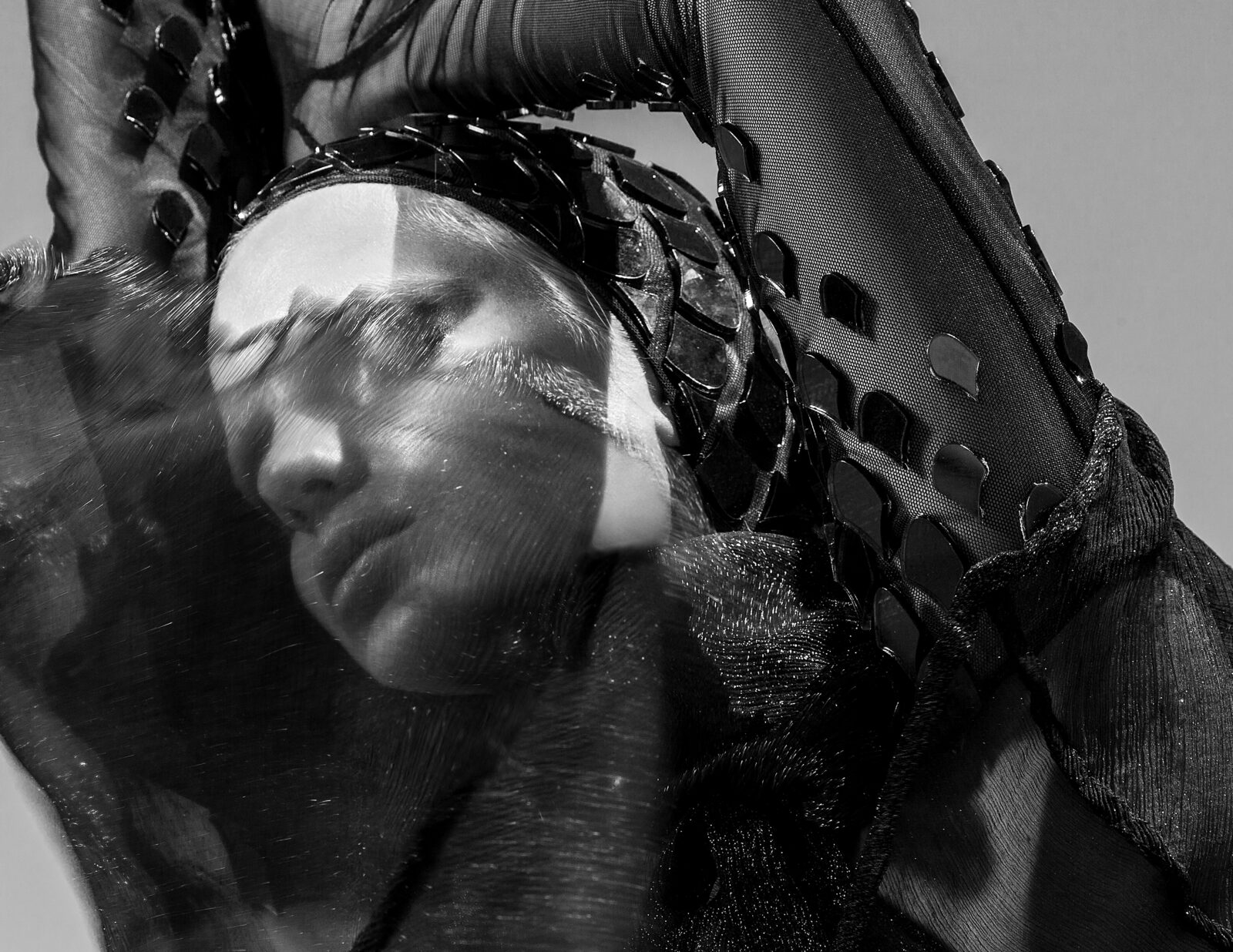 "An Evening with Miranda Penn Turin" will be an incredible evening with stories from not only you, but several guest speakers. What are your aspirations for the event? What do you hope your audience gets out of it and what do you hope to get out of it?
I want to give any aspiring photographers who come opportunities or ideas. I'm hoping they'll be able to draw something from this so they can walk away with purpose. My guests are also full of information and ideas – I hope that people can make connections and leave with ideas for the future.
Stay tuned for the equally incredible part two of Space for Art's conversation with Miranda Penn Turin.