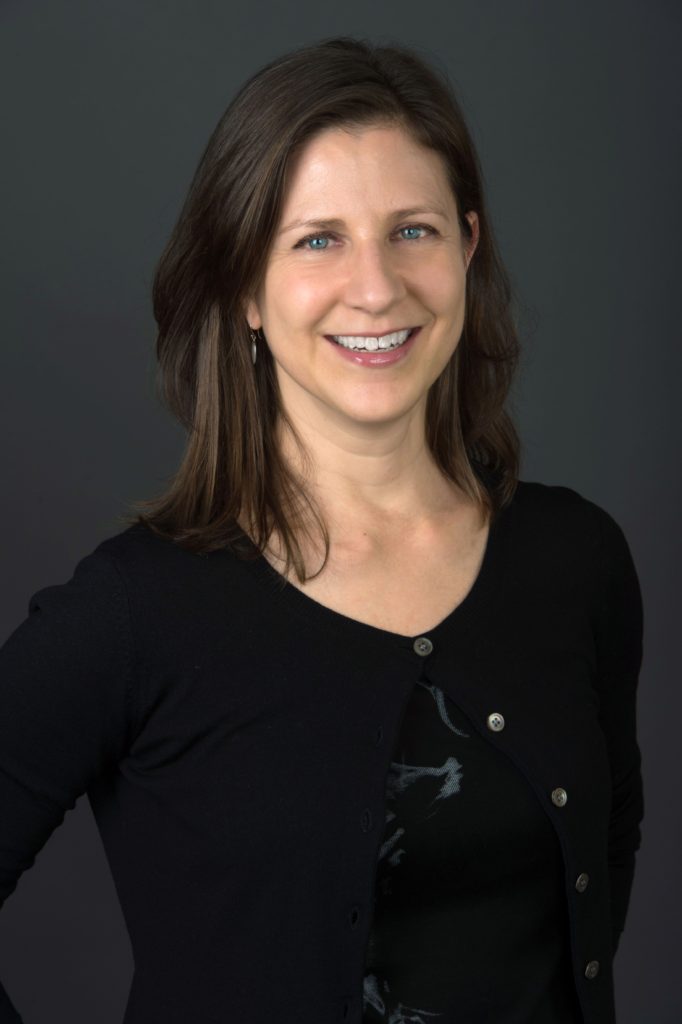 Karen Frank is ESPN The Magazine's Director of Photography and the driving force behind the annual Body Issue. Space for Arts was lucky to host Karen Frank in Berlin for a Women in Photography event, and is even more fortunate to discuss her career, the industry, and inspirations with her once again.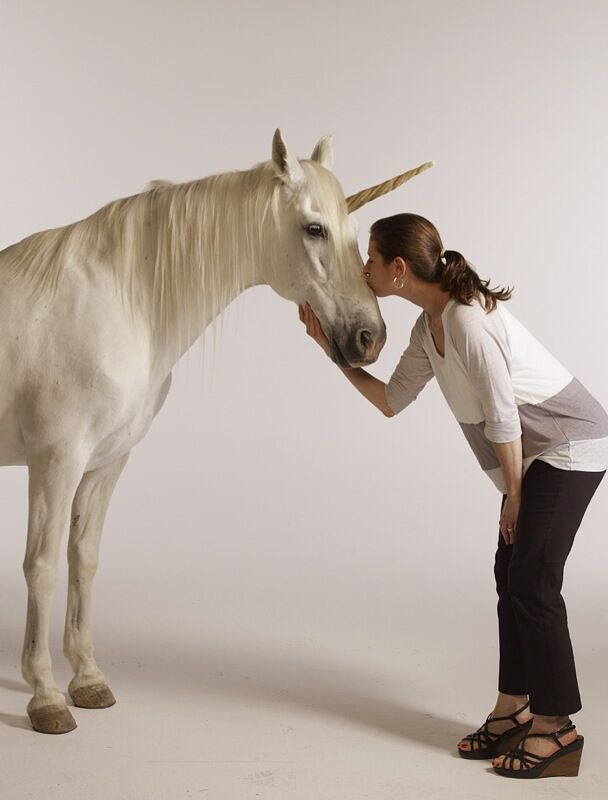 What have been the defining moments of your career?
I started my career as a photo editor at GQ. It was an amazing experience to start there at a time when print was golden – magazines were fat with advertisements, there was a huge budget for photography and we made photo assignments even for the smallest photo that would run in the front of the book. At GQ, there were many opportunities for me to work with different types of photography because it is a general interest magazine that covers a variety of subject matter: fashion, celebrity, news, food and wine, travel, sports, music, culture. I was able to work with, and learn from, a lot of photographers across a broad base of photographic styles.
Later, I went on to O: The Oprah Magazine. I arrived there when they were midway through the 2nd issue. So, while the GQ style and look had been established long before I started working there, at O: The Oprah Magazine I was part of the team that created the visual aesthetic of the brand. The magazine took off like crazy from the very beginning, and it was thrilling to be along for that ride. It was one of the most successful magazine launches ever.
Being at ESPN has been another highlight. It's exciting to be at a place that supports powerful, original photography in print and across all other platforms.
What was it like working with a team to create a style for a magazine when you were at O: The Oprah Magazine?
At the beginning, Oprah was really involved in all aspects. It's a magazine that bears her name, so she wants it to reflect who she is, what she believes in, and what she loves. That was something you always kept in mind and it was a bit of a learning curve to understand how to help her bring that to life. It was new to her, too, at that time, so we all learned together. Lucky for me, Oprah loves photography and she wanted her magazine to be a showcase for big, beautiful, creative images.
What are some of your other experiences and inspirations when it comes to stylistic redesign?
I've worked with a lot of magazines when it comes to redesign. One example is More Magazine. I went to More when Peggy Northrop was hired as the EIC. She had ambitions to make the magazine stronger and more modern in content and style. When I got there, it was almost like starting with a clean slate. Maxine Davidowitz, the creative director, and I were charged with approaching the subject matter in new and creative ways. It's really empowering to be given that kind of freedom, and to feel that level of trust from your EIC. I hired a lot of photographers new to More Magazine and often turned to conceptual photography which felt smart and fresh and helped us move past the traditional and stereotypical women's magazine vibe.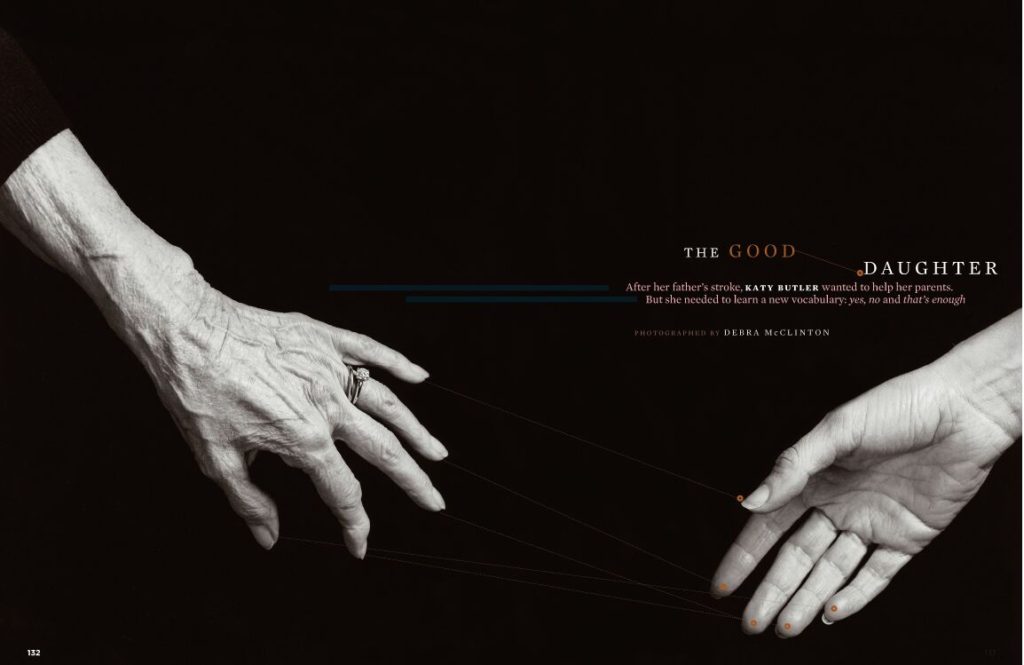 As for inspiration, I always have my eyes open and am looking at all kinds of visual resources. I am constantly pouring through magazines and ripping out images that spark ideas that could be translated for other stories. I have an enormous archive of those images from throughout my career and I still go back to it for inspiration. There are so many digital visual resources now that it's almost overwhelming how many things you can look at for ideas. I spend a lot of time looking at photographer's websites, agency websites, the New York Times, the New Yorker, Instagram, Refinery 29, Topic, and many other sites. I'm also inspired by music videos, movies, and TV shows and, having studied Fine Arts in college, I love to go to museums any chance I get.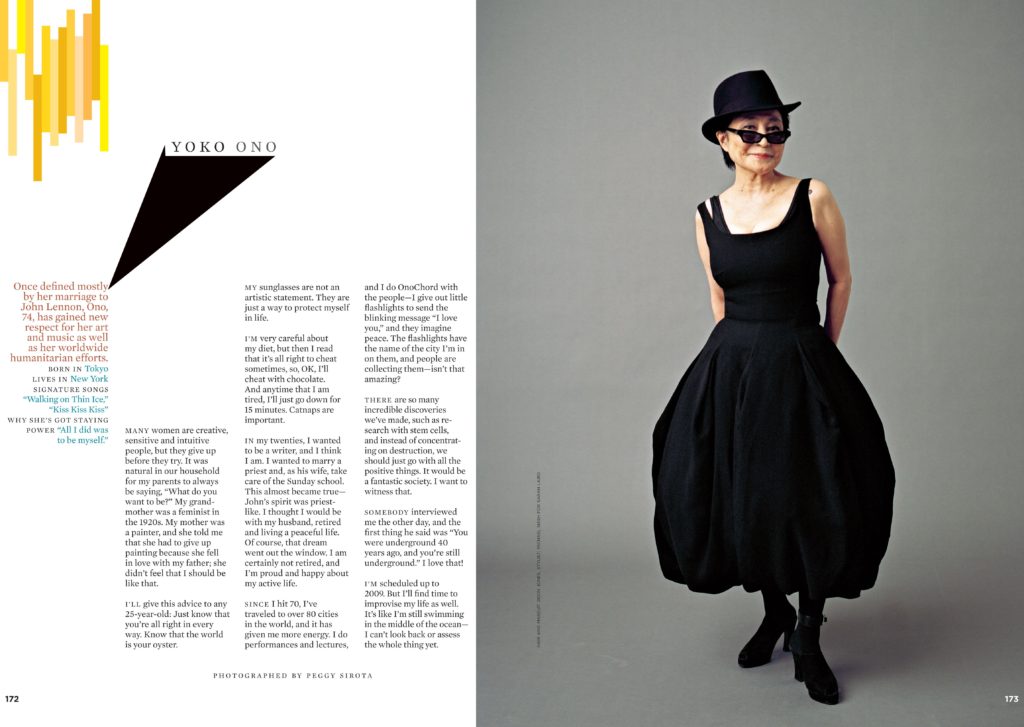 You're well-known for your work for ESPN's annual Body Issue. How do you manage collaborating between photographers, athletes, and brand for such a project?
The focus of the Body issue is on athletic form, and showcasing the athletes' bodies active in whatever sport they do. Now that we are in the 11th year of the Issue and are well-established, I think that goal is understood by the athletes and the photographers alike. They know what they are signing on for. They understand the kind of images we have made and that we hope to make, and we welcome their input and ideas. It's a very collaborative process.
Once an athlete has committed to Body, we spend a lot of time learning about that athlete and thinking about how to approach the shoot. We also spend a lot of time thinking about which photographer to assign to each athlete – who will be a good fit for the sport, the personality, the location, etc. We have many conversations with the photographers to share our inspiration and to hear their ideas. Some of the athletes have very specific ideas of their own. Whether they do or not, we stay in close communication with them and/or their representatives as our creative concepts solidify.
What are some of your favorite photographs in the Body Issue?
There are so many images that I love! One of my favorites is an image by Peter Hapak of softball player A.J Andrews. She is the first woman to ever win the Rawlings Gold Glove Award for fielding. The shoot was in a dry lakebed in southern California. A.J. is diving for a catch, the desert below, blue sky above, and she's wearing the actual Gold Glove she had won on her hand. I absolutely love that one. It stops me every time I see it.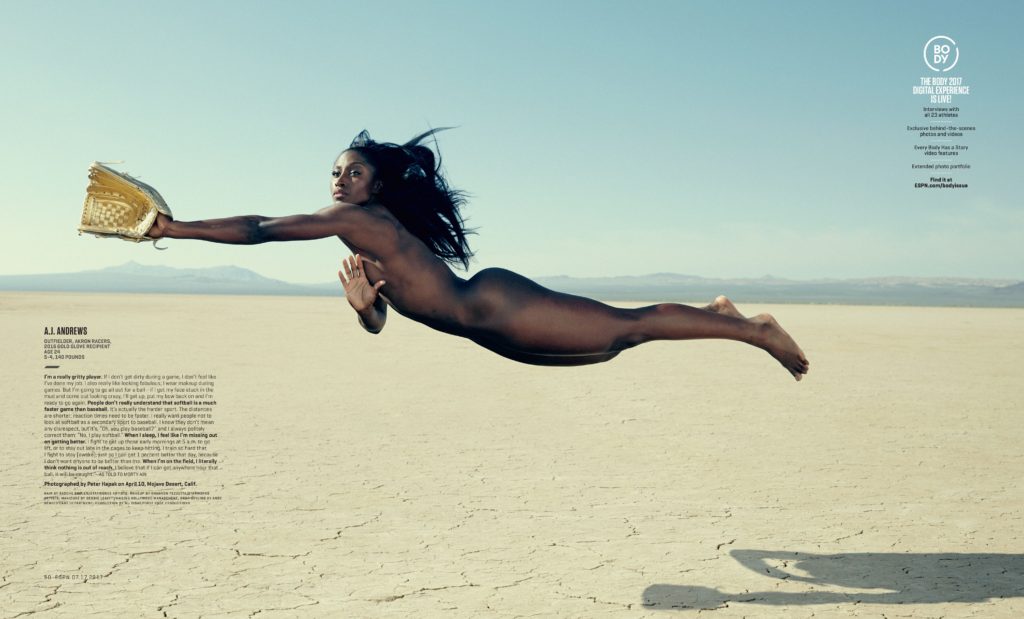 In 2017 we did a shoot with two hockey players: Brett Burns and Joe Thornton. For their shoot we decided to play around with some hockey stereotypes, one of which is the "hockey beard", the beard players grow during the postseason. They don't shave for as long as their team is still in contention. We decided to really extend Brett and Joe's beards so that they would hide certain bits. They were up for it and sat in a motorhome getting beard extensions for more than an hour. The day of the shoot ended up being really windy so all of their beard hair is blowing sideways, just making the image by photographer Ramona Rosales even more fun and memorable.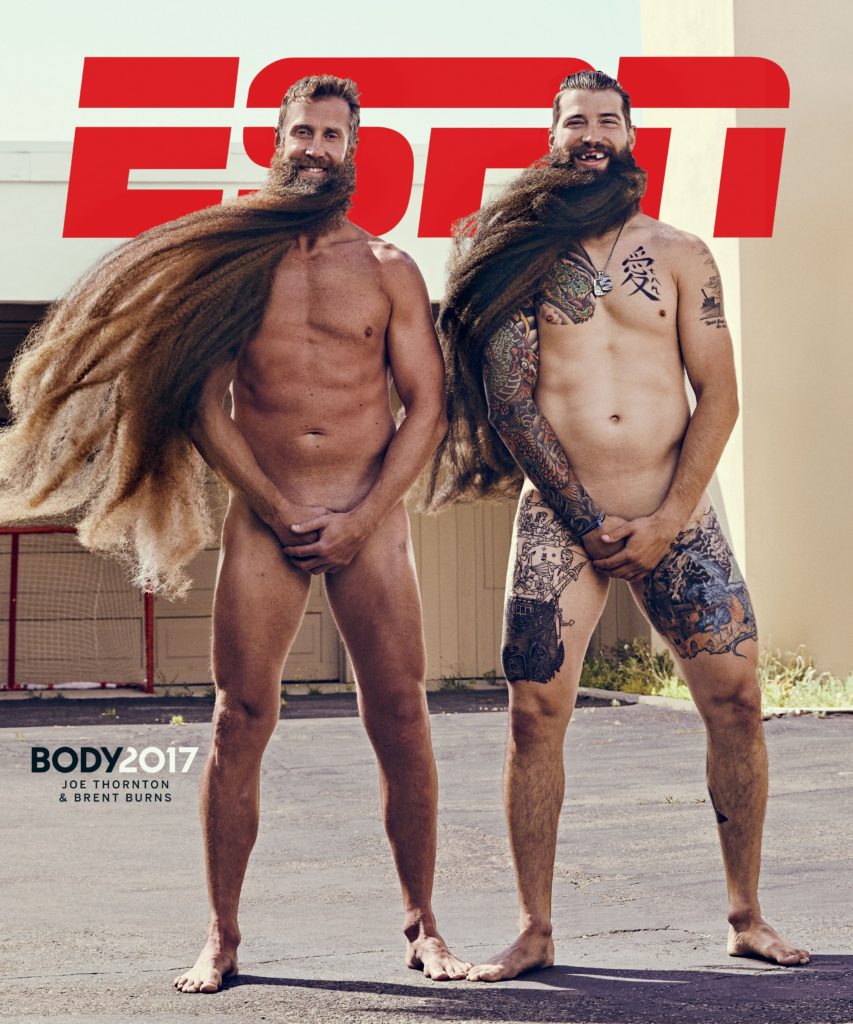 Another favorite of mine is the photograph by Mark Seliger of gymnast, Aly Raisman. It's a beautiful black and white image of Aly doing a full split suspended in midair above a balance beam. The strength and grace of that image just amazes me, but what is even more interesting is how Mark arrived at that image. Aly was really involved in the creative conversation for her shoot. She had a lot of back and forth with photo editor Kristen Geisler and she sent us many images to show us how she wanted to be photographed. Most of those images were classic beauty shots, and very static. Aly wasn't convinced she was going to be able to move and be happy with the results. On the day of the shoot, Mark started with more straightforward beauty shots. He got many stunning images of Aly and although she was still hesitant to do anything active, she was willing to give it a try. When Aly saw the image on screen, she understood how powerful it was to capture her body in motion and she ended up loving the image.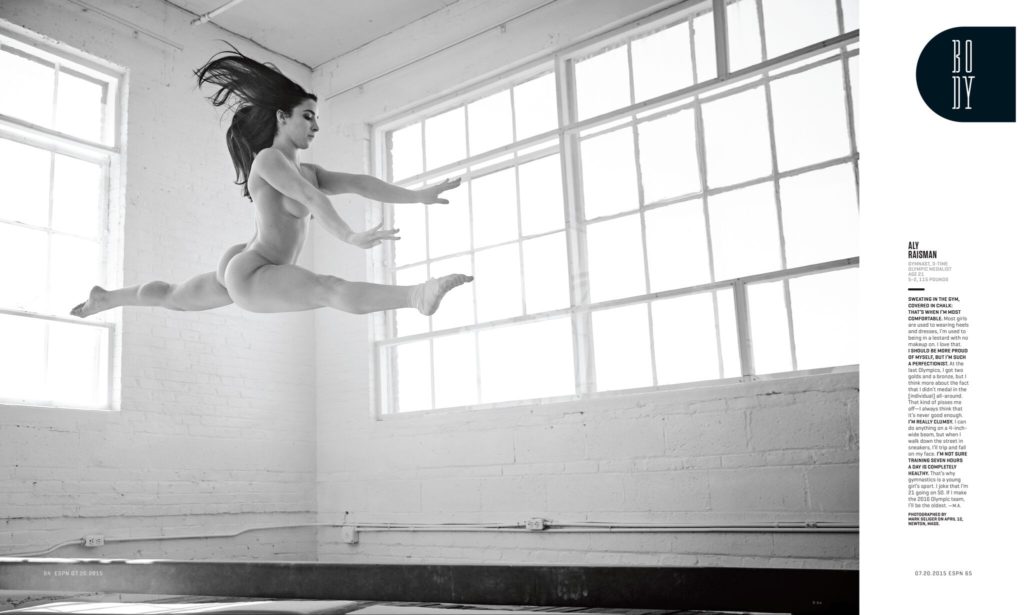 What was it like to reach the 10th year of the Body Issue?
It felt amazing to reach that milestone. Though there was also a bit of pressure! For an anniversary as big as this one, we wanted to make it really special. Not only were we able to do that in the print edition, but in our digital presentation as well. We created a special ESPN Body Issue archive where you can see all of the images from every issue, and a dedicated Body 10 site.
What is it like being a woman in the industry?
I feel really fortunate; photo editing in the print world has great female representation. There's Kathy Ryan at The New York Times Magazine, Kira Pollock at Vanity Fair (who is actually the Deputy Editor there), Jody Quon at New York Magazine, and just so many strong female leaders in the field. The level of female representation at the top of the field in the photography and creative industry is really encouraging. Things are definitely changing in sports photography which has been more male dominated. Here at ESPN, I work with people who respect who I am and appreciate the vision and aesthetic that I bring to the brand.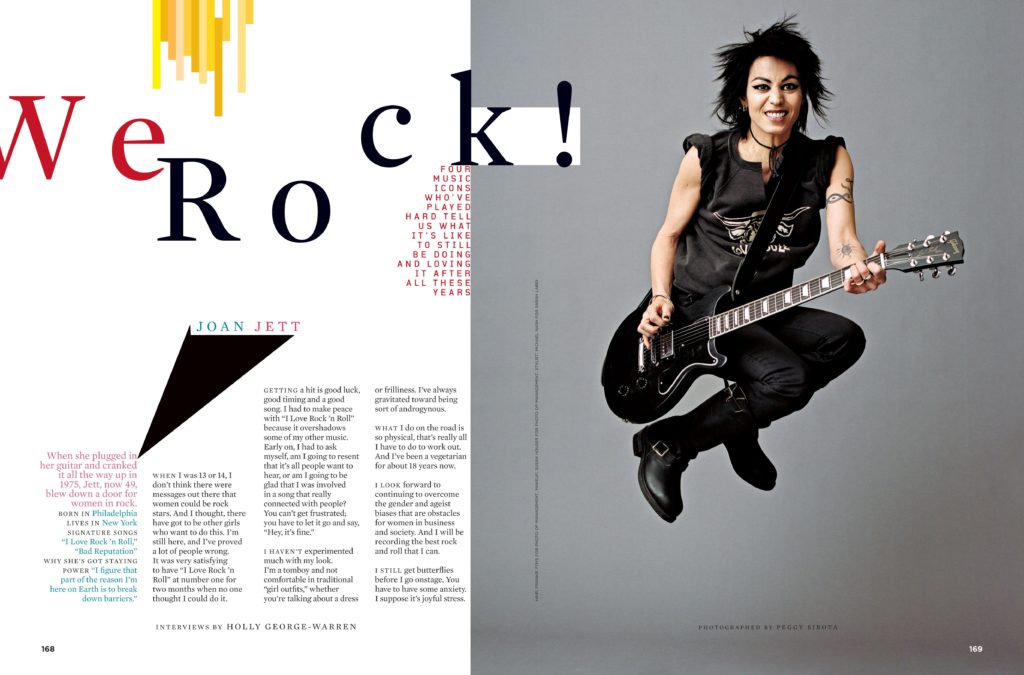 Why is the photo industry still relevant?
I think it is possibly more relevant than ever. There's so much content out there for the masses. And it is all at the touch of our fingers, whether it's on our phones, laptops, or TVs. There is just an incredible influx of content. Photo content is often what draws people in, and content that really stands out keeps people engaged.
You were involved with the "Women in Photography" event in Berlin. Why do you participate in these opportunities?
Working in Bristol, CT (where ESPN is located) can feel very isolating. Even when I was working in NYC there were times when I was so busy that it felt like I was in a bubble. I think it's really important to step out of that bubble to assess your own work, and to see the work that is being done by others. Going to the "Women in Photography" event in Berlin was a great opportunity to learn how other photo editors, like Allyson Torrisi, think about photography. It was truly inspirational to hear Allyson talk about how she approaches subject matter, how she assigns photography, and to see the incredible images she has produced with so many different photographers. Being in Berlin was a great opportunity to spend time with, and feel part of, the photo community. I had never been to Berlin before so I was also able to introduce myself and the work I've done at ESPN to many who may not have been aware of it, and who have definitely never had the chance to hear me talk about it.
What is the value of Space for Arts?
I think Space for Arts is a great tool for the photography industry! To have, at your fingertips, a directory of different studios all across the country and eventually the globe, is incredibly useful. That's especially so for a brand like ESPN. We're not always shooting in a major photo market like NYC or LA. Sports often bring us to locations that have limited infrastructure and we need to find a place for our shoot, sometimes very quickly. Space for Arts has done a lot of the work for us already, offering us great options that have been vetted, with images and details about exactly what a studio has to offer