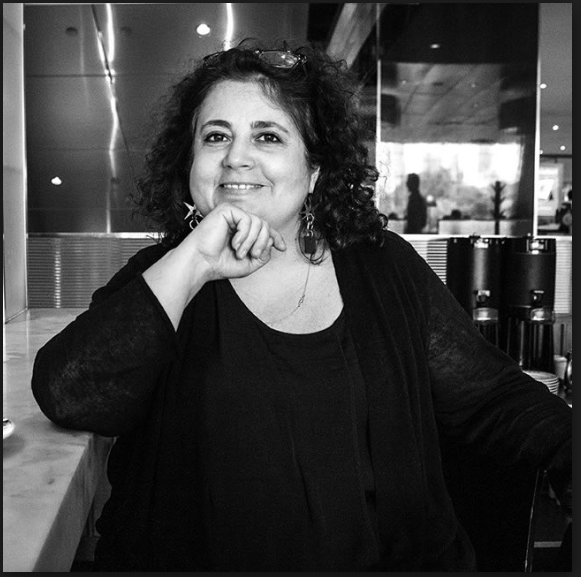 Allyson Torrisi has been instrumental in creating visual and dynamic images in the modern magazine world. The current Deputy Director of Photography for People Magazine, Allyson understands style, production, and blending the two for unique memorable photographs and spreads. She has worked for Popular Mechanics, Men's Journal, Turner Broadcasting, and In-Style Magazine, giving her incredible experience alongside a keen eye for the creative. 

What are your favorite stories across your career?

My all time favorite shoot was the 40th anniversary of the moon walk. Initially, my editor in chief and I planned on photographing portraits of the three astronauts, but Neil Armstrong did not want to participate. Neil was somewhat famous for not doing press about the moonwalk because he never thought of himself as a hero. He always figured he's a guy who was standing in the right place in line when they were picking people to go. He doesn't think there is anything special about him, just a serviceman doing service. Yes, he had a world and life changing experience, but he doesn't think he's anything special. The humility is amazing. However, that scrapped our plan.
I am sort of a personal object fetishist. I love the story that objects tell and I love objects that tell a story. With that in mind, I suggested we contact the Smithsonian and photograph objects that went up in the capsule. We were invited down to a special archives building off campus from the museum in Virginia, where they house of all of the space suits from the entire space program. Its an amazing place, almost like a morgue, with every spacesuit stored horizontally on stacks of shelves that pull out like drawers. It was extremely impressive. I traveled down with with photographer Christopher Griffith , we were able to photograph Neil Armstrong's suit, helmet, gloves.  It's still among my favorite photographs and favorite shoot experiences.  
Another favorite shoot was when the iPhone launched. We were doing a story on the "100 Best Gadgets that Changed the World," and we decided to make the iPhone the opener of that story. I couldn't do a product shot of the i-phone. Apple has magnificent photographers taking their photos – I had to do something original. To create the image, we decided to explore the history of the phone. We built a big sculpture of all the different types of phones that got us to the iPhone. With photographer Jamie Chung and prop stylist Megan Caponetto, we created a gallery installation displaying all of the phones throughout history and took the photo. The iPhone itself was hidden in the very bottom. We even had a phone booth! I loved that shoot.

What inspires you?

My general love of photography inspires me every day, I feel extraordinarily fortunate to spend my day having conversations about how to visually explain things, how to tell a story, how to use the language of photography to tell complex and simple stories. Personal and global. 
I am engaged in conversations with the top art directors/designers and photographers/stylists/writers all day every day – that fact alone is incredibly inspiring. What inspires the way I work? The first place I start is with the editors to get the story brief. I pay attention to the different words being used to describe the story, so I understand its tone. Then, I look for an appropriate photographer who can capture that tone, one who can tell the story through images.  Looking into the photographer's work starts to inspire me as to where we can take this story. Once the photographer and specifics are nailed down, we start developing the recipe, we start brainstorming directly and moving forward.

If you could do a personal project in any photo studio, what would it be, who would you work with and why?

This is hard, as there are so many ideas that swirl through my head throughout the day. But one lingering idea, one project I go back to often, is a set of cards, like recipe cards. I would love to create an informational set of cards based on sound nutrition for people of every age. This would include veggies and vitamins and herbs and supplements. They would be clear, easy to understand and beautiful. They would help you design your meals each day, in almost a game fashion. They would be playful but grounded in sound nutritional information. I would like to work with Victoria Granof as food stylist and Megan Caponetto as prop stylist. As for photographer, there are too many to name just one here, but probably Burcu Avsar. I love working with women. I love the conversation on set and the general energy in the room. We get it done!

In your opinion, what makes a product the final product? When do you know it's ready?

The day of the shoot!  I have learned that my process is about preparation and trust. I prepare as best as possible – dot i's , cross t's , tie everything up, etc. Then, when we get to the studio, I try to let go, allow everyone to do what they were hired to do and see what happens. Allow for surprise, allow for kismet. And then, when there is a collective sigh or jaw drop in the room – then you know it's done, you know it is right. I have always lived with the mantra of you know when you know.

Why is the photo industry still relevant?

It's not only still relevant, it's more relevant than ever. Social media has changed how we communicate.  We send and post images in nanoseconds to multiple devices to audiences of varying scale and to communities known to us and unknown in both casual and formal ways.  We have created a visual culture beyond anything we have ever known or, honestly, could have predicted. Photography is more important than ever, with photographs being more ubiquitous than ever.
Photography is a global communicator, it crosses borders and transcends language. Yes, different photos will have different meanings in different cultures and in different contexts. However, that's on a much smaller scale compared to the photographs that universally mean and say the same thing and can be read by anyone.  I believe it is more important than ever that you have a sophisticated visual language in which to communicate.
What are the biggest challenges to the photo industry currently?

I think it boils down to R E S P E C T.  Day rates, fee structure, copyrights, getting paid properly for photos, are all challenges.  I also believe we are struggling with the definition of "What is a professional photographer" these days. I believe we can all draw a house. I believe we can all cook a meal. I believe we can all take a great photo.  However, that does not mean we are all architects, chefs or photographers. As an industry, we need to come together and establish a uniform understanding of professional practices. I think it is an important distinction which the photo community itself has to define.
What do you see as the future of the photo industry?

I think it is growing in importance. I think we will see a greater maturity of images as well as different levels of imagery, and I believe we will start to use photographs in a multitude of different ways. We have just scratched the surface.

What do you think is the value of Space for Arts for the photography community?

They are creating a tool that simplifies the life of everyone who creates images in a studio. They are giving us time back in our day.  This industry moves so quickly! We all have so much more to do in our jobs, with fewer people to help. Anything that cuts a task down to minutes instead of hours over days is a golden ticket. Anything that makes the procedures and processes of getting to the end result of producing a photo shoot is magic. Having a single place to go for the ultimate listing of photo studios is a true game changer! I also believe that as the site grows and evolves, it will be a place for great conversation for an important community of image makers, and not just photographers. Space for Arts wants to bring people together, to help create a community that was lost as digital photography changed our workflow.
How did you get involved with Space for Arts?

I met Betsy Davison, co-founder of Space for Arts at a Society of Publication Designers' Christmas Party and we followed up with a lunch. I got what they were trying to do immediately. It struck me that she was changing the conversation, speeding up the process of booking a studio, building a creative and useful booking tool, and giving back to a community that has been challenged by the change in workflow. I adore her and began helping. I'm working with her because I believe in her.
A huge thank you to Allyson Torrisi for taking the time to share her experiences with us!
Don't forget to read our other Space for Arts interviews and news.