Sometimes only natural light will give you the intimate and authentic feeling your photograph needs. Find that golden hour any time of year (for as little as $500 a day) at one of these five favorite natural light studios at Space For Arts.
"Embrace light. Admire it. Love it. But above all, know light. Know it for all you are worth, and you will know the key to photography." – George Eastman
1. Tribecca Photo Studio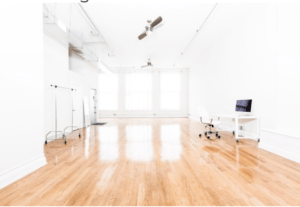 This one room Tribecca photo studio is bright and airy with a crisp and clean with a separate make-up room and kitchen. It's extremeely affordable at just $700 a day.
2. Midtown Manhattan Loft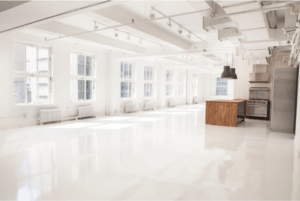 Measuring 2,600 usable square feet with 11 foot ceilings, this Midtown Manhattan Loft Photo Studio offers abundant daylight with north, west and south-facing light.
Featuring a newly-renovated kitchen, this white open loft space is in an extremely convenient location in midtown next door to the New York Times building, Port Authority and four major subway lines. Just $1500 a day
3. Williamsburg Creative Space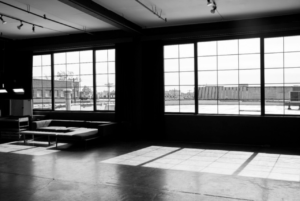 This fully featured independent photo studio & creative workspace combines a relaxed environment combined with traditional studio functionality. At over 2000 sq. ft. this Willimasburg daylight studio has full southern exposure, the studio features 14 ft. high ceilings and a 35 x 35 shooting area, oversized south facing windows with full blackout capability and concrete floors.
Plus: a 7′ x 7′ freight elevator, private styling/dressing room and a outdoor deck and rooftop –all for just $850 a day!
4. Manhattan Penthouse Loft Studio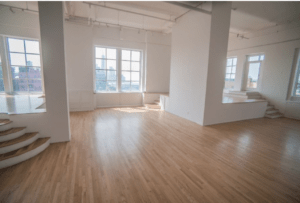 A hidden gem of historic New York City this incredible indoor outdoor photo shoot location is perfect for splurge shoot. A penthouse loft in a landmark building, the studio is the former location of the Bell Laboratories in the West Village. See breathtaking views sweeping from the Empire State Building down to One World Trade, the New York Harbor and Statue of Liberty with a terrace overlooking the Hudson River. By day, the natural sunlit studio lends itself to photography, film and presentations.
5. Hells Kitchen Loft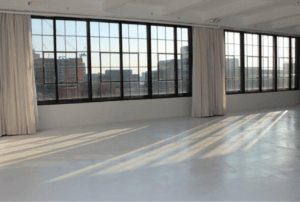 This Hell's Kitchen loft in Manhattan features an in-house art production workshop and prop shop where we can build, create, and fabricate anything you need. With a wall of windows it provides a unique natural light photo studio.
At Space For Arts, you can search and find photo studios for any need.