Leading up to our event with The Society of Publication Designers with Art Streiber and Michele Romero we were able to get some time with Michele to talk process. As the senior photo editor at Entertainment Weekly she is often charged with creating iconic cover images in short time frames. At Space for Arts we know that finding the perfect photo studio in New York or location in Los Angeles is just one part of the process.
Sketching and reference have been essential tools for Michele, sparking collaboration and creative thinking at a weekly magazine —particularly in creating covers. Below she shares sketches and reference images for shoots with some of the most popular entertainment franchises out today including, The Walking Dead, Mr. Roboto, Stranger Things and Guardians of the Galaxy.
Sketching Photography: The Walking Dead 100th Episode EW Cover Sketches and Reference
Norman Reedus and Andrew Lincoln decimate a red velvet cake, defile a confetti gun for Art Streiber's "Walking Dead" triple-cover shoot for Entertainment Weekly.
If you are like us, you have been anxiously awaiting the return of The Walking Dead. When we had a chance to put together a talk with Art Streiber and EW's Michele Romero discussing their work together (including this Walking Dead cover shoot) we lurched forward and screamed 'Brains!' I mean 'Yes!'
Next Thursday 10.26 we are going deep into zombie land and beyond exploring Ideas, Process, and Collaboration with these two creative photo powerhouses. RSVP here on the Society of Publication Designers site.
Thanks to Stockland Martel for the images.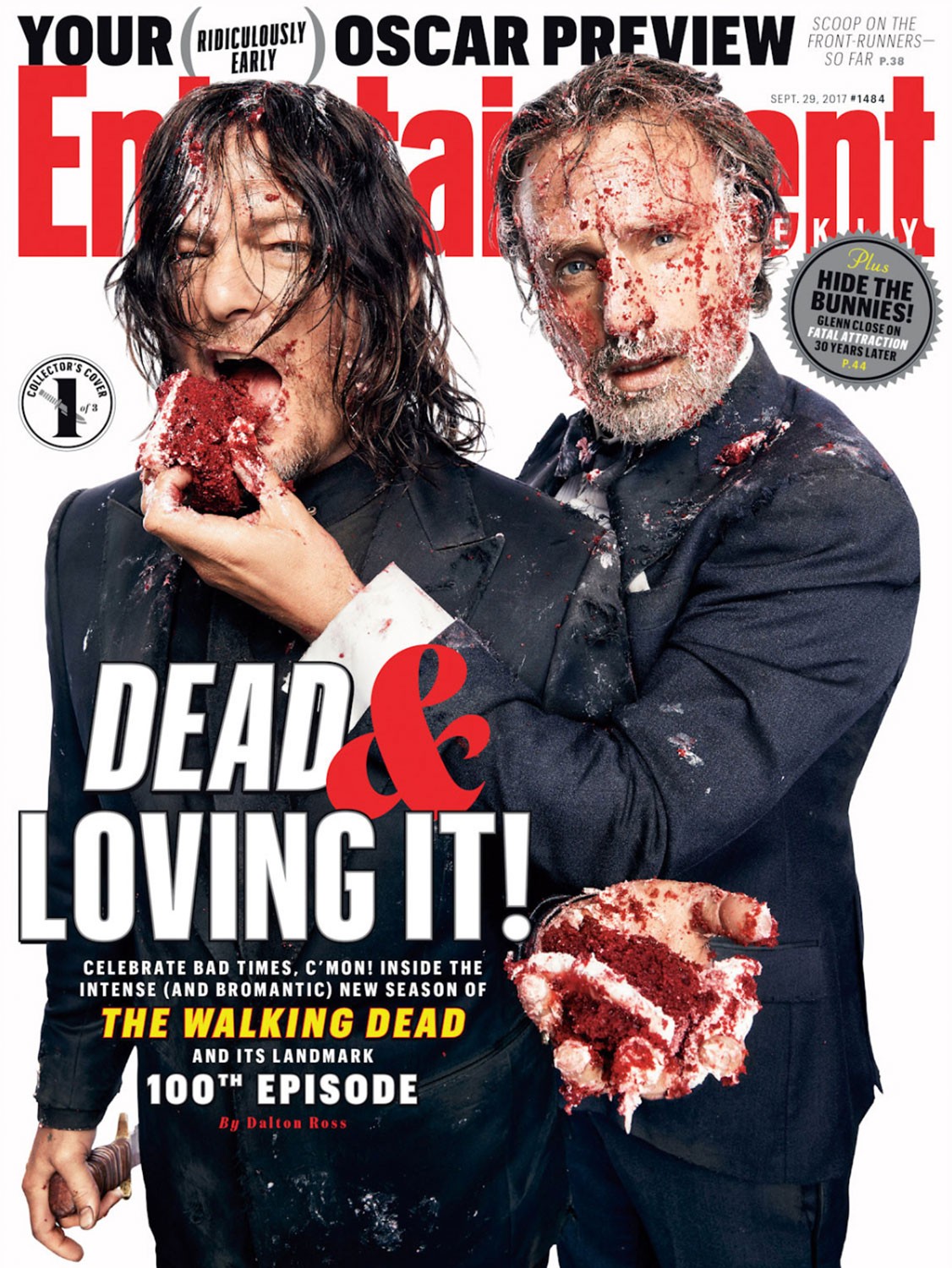 Photo by Art Streiber for Entertainment Weekly.
Photo by Art […]