The Space for Arts team had the chance to chat with Melissa Amy and Chelsea Rose of Amy Rose Productions. We discussed the challenges and joys of opening a new studio, what it means to be a part of a community, and how all of that ties together in the time of COVID-19. With different paths to photography, but a shared passion for its power, Melissa and Chelsea share advice and promote empowerment as a female-driven initiative.
Congratulations, you just opened up a new studio. How does that feel?
Thank you! It's a lot of work leading up to the opening and a lot of logistics. It feels like we've been in this marathon for the last year.
What were some of the surprises or challenges of the process?
First of all, trying to find the location when we had a vision of what we hoped to have. When we actually looked at several different locations, we had to narrow down what's going to work for us, how much money do we have to invest, et cetera. But we really lucked out. We were close to closing on one location, but unfortunately, it didn't work out because the owner of the building didn't have everything in order yet. However, that worked out great because there was another space that we really did like that became available through the same guy. When we first checked out the building, this unit wasn't currently available. But we saw the space and loved it instantly and made him take our number. It's what we're in now and it has all of the structural elements we needed. We only had to do some cosmetic surgery.
What's your favorite part of having the new space?
Being able to meet all the people that are interested in using the space and just getting to sit down and get to know the creative community.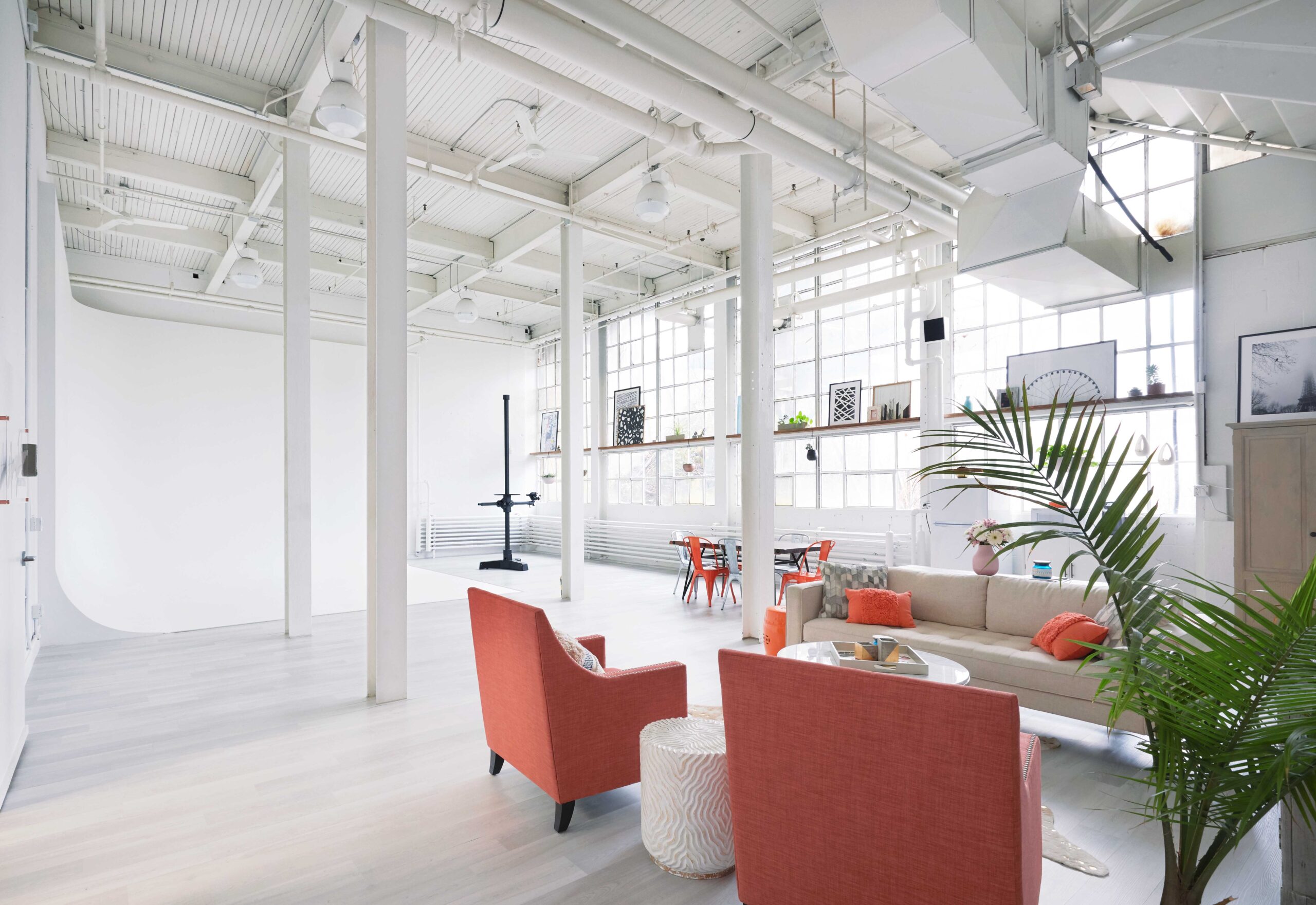 Worcester, Massachusetts, where the studio is located, has gone through a lot of growing pains. How do you feel your studio helps boost the local community?
We're excited because the city is up and coming, and putting a lot of investment in itself to try to gain business from Boston to bring out this way. Everything just organically happened at the right time where we can be a part of it. We're trying to elevate it a little bit and bring something different in bringing the creative community together.
What's your ideal for the studio and its future?
The creative community being able to come in and use it for whatever their needs are. We just opened, so we are offering creatives the space for free. One day a week for the next month. We're opening up two- or three-hour time slots for people to use and are really excited to see what they create out of that. We're also opening it up to meetings and trainings because we've heard from other business owners that they need better spaces for those. You maybe can get a conference room, but there's no windows, no aesthetics. We can set up chairs as needed, we can set up a projection on the wall. There are abilities here. We want people who have a vision to be able to manifest it here.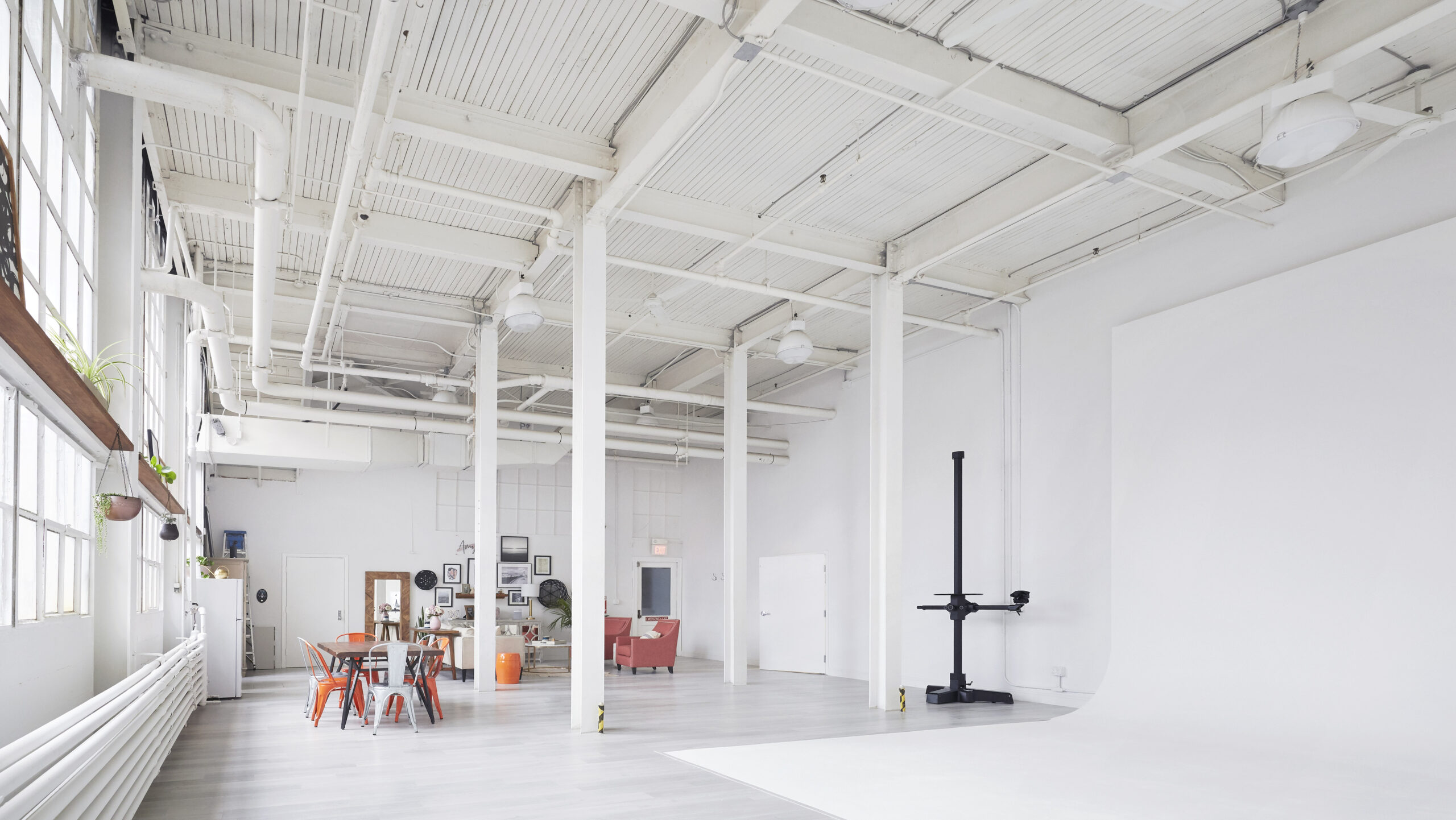 Has COVID-19 changed your perspective on shooting, production, studio work and opening a beautiful studio?  Tell us about your can-do spirit and how our industry comes together and supports community.
The COVID-19 impact hit everyone in one way or another and we found solidarity in that. It was especially difficult for us because we had officially opened our studio only a few weeks prior to the mandated shuts downs. In the beginning we actively pursued every opportunity available and then took some time for personal projects. It was, at first, an unwelcome break but after some time we were able to find joy in the new routine. Defeat was never an option on the table, we have had to adjust our business plan and react to the current climate and we remain optimistic. Much of what is happening in the world is out of our control so we evaluated what actions we could take to impact our future. Currently, we have partnered with our rep and are overhauling our portfolio of work, back-end web audits and are moving ahead with an aggressive marketing plan. The world may not come out of this pandemic the same way it went in, but we have to be ready for whatever the future holds. There will be opportunity again, collaborations, education, and prosperity. We will be ready for it and we think it's going to be fabulous!
So, you two came together and started this production company, Amy Rose. What's your collaboration style? How do you work together? How do you make it work?
We can be total goofballs, but when we need to get down we do. Missy is our incredible detail planner and Chelsea gets to execute – give her a task and she'll get it done. We play off of each other and we have a pretty good time as we do. We anticipate each other's needs and just mesh together because we understand what the other person is going to need and have made a point to figure out how we operate.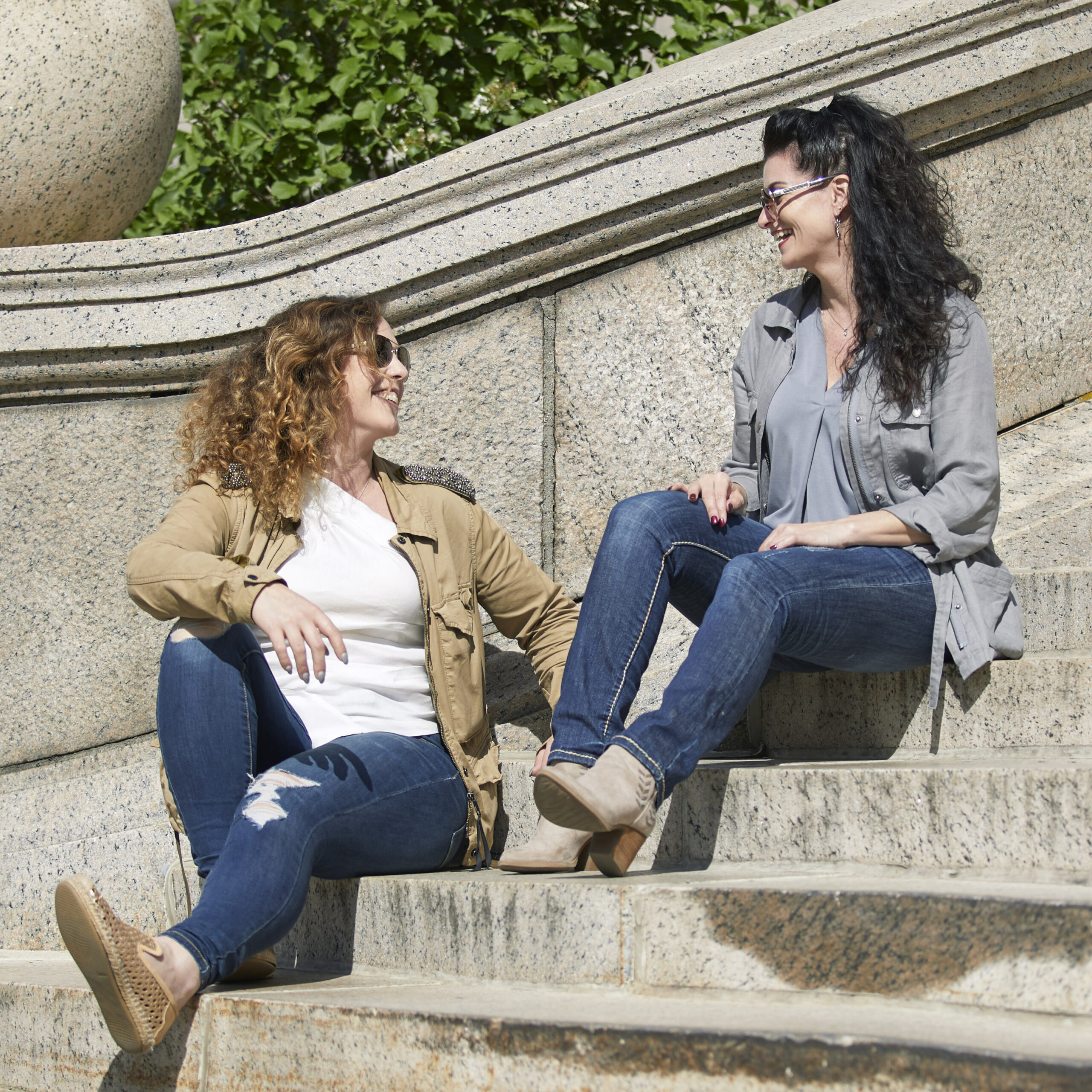 You each had a different path to photography. How does that work out in your favor?
Chelsea came from a creative family and got into photography very young whereas Missy has a whole different perspective from joining the industry later. Our different paths help to refresh us, humble us, ground us. We bounce ideas off of each other and just get to offer unique forms of support.
Considering that you are a female-owned, female-led initiative and photography is still relatively male dominated as an industry, what is it like being a woman in this field and making a mark?
Our goal is total female empowerment. We're showing that if you work hard enough, and you have a vision, you can make it happen. It doesn't matter if you have naysayers. We're working hard, we're driven, and we are making this happen. We don't let opinions deter us or get us down. We want to show that whatever you set your mind to, you can do.
Part of that is also focusing on education. We want to do workshops, trainings, and help people not be afraid to take the chance. We want to share the tools that we have learned and be an asset for those on their own paths. We want to break the industry, in part because it is still male dominated. Let's bring up a whole new generation of people who won't harp on the outdated, stigma against women in the industry by reshaping it with our tools, our education, and our confidence.
Speaking of education, what was the workshop you needed when you first got into photography?
Knowing what options were out there besides portraits and just how wide the field is. We have also found that in workshops these days, there are a lot of secrets that are not revealed because people are afraid of competition. We want to share everything we know: our pains, our struggles, our successes. We're not afraid of competition because we're confident in what we do. We want to help others through the process because we know it's scary and very emotional. We've had mentors who wouldn't divulge information, who wouldn't really teach. That's not us.
How did you come learn about Space for Arts?
There was an article on Masslive.com written by Michael Bonner who visited the studio and reported on our story. The SfA team saw the story and reached out to us. Betsy explained how she has been travelling the world to find different spaces to showcase and join artists together in our community. She visited the studio and was really excited about our philosophy and goals and how it meshed with the Space for Arts mission.
What do you think of the SfA tool and site? Do you think it will help you as now studio owners, but also as artists yourselves?
We feel like we're ahead of the curve having a different platform available that helps us with community growth. We're here, we're ready and now have even more traction. It's so nice to have the SfA tool in our back pocket to be able to not only connect with producers and creatives, but to find incredible locations in the U.S.